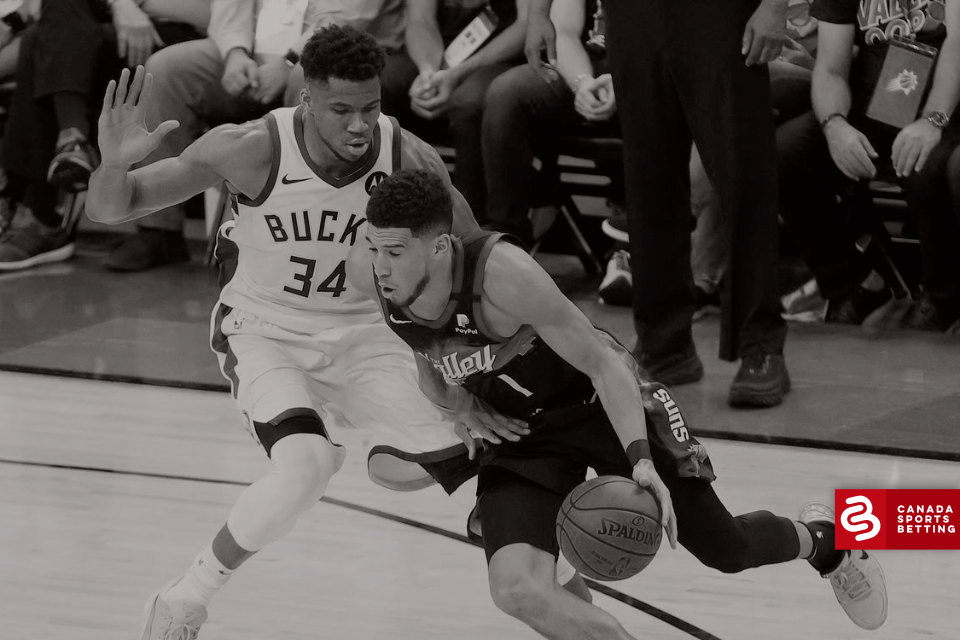 The current 2021 NBA Playoffs Odds favour the Milwaukee Bucks to beat the Phoenix Suns in game four.
This may seem peculiar, as the Suns currently lead the best-of-seven series 2-1. On the other hand, the home team has won every single game so far, and game four will be in Milwaukee. Will the Bucks be able to tie things up at two?
If you're new to betting, be sure to check out our various sports betting guides before making any wagers. Now, let's take a closer look at the aforementioned games.
These odds were last updated on Wednesday, July 14th, 2021:
Milwaukee Bucks (1.54) vs. Phoenix Suns (2.54)
The Bucks and the Suns have both experienced highs and lows in the first three games of this series.
Games one and two featured a dominant Phoenix attack, pioneered by a two-headed monster featuring Chris Paul and Devin Booker. Deandre Ayton managed to act as the third head in game one, and that honour was then passed off to Mikal Bridges in game two. Other depth players provided some support, but their offerings yielded very little value in the grand scheme of things.
Game three saw the tables turn in favour of Milwaukee. The Suns' tenacity and ability to limit the Bucks' defence wasn't nearly as apparent, and they only managed to score 100 points after posting 118 in each of the first two games. Notably, Devin Booker was held to only 10 points after scoring a combined 58 points in the two prior contests.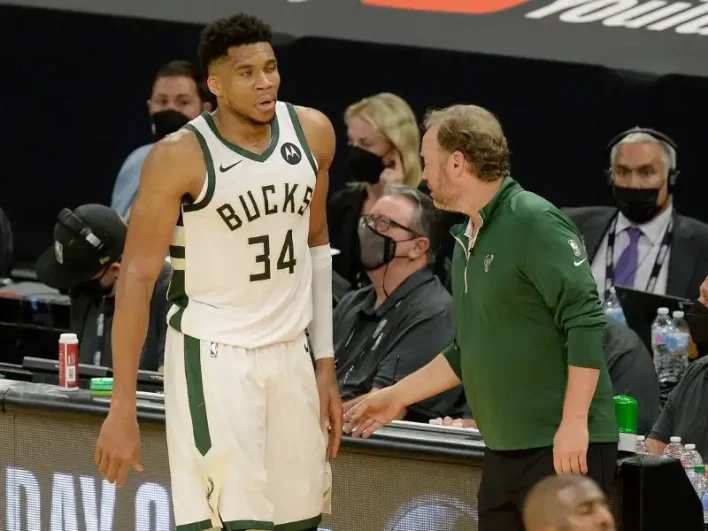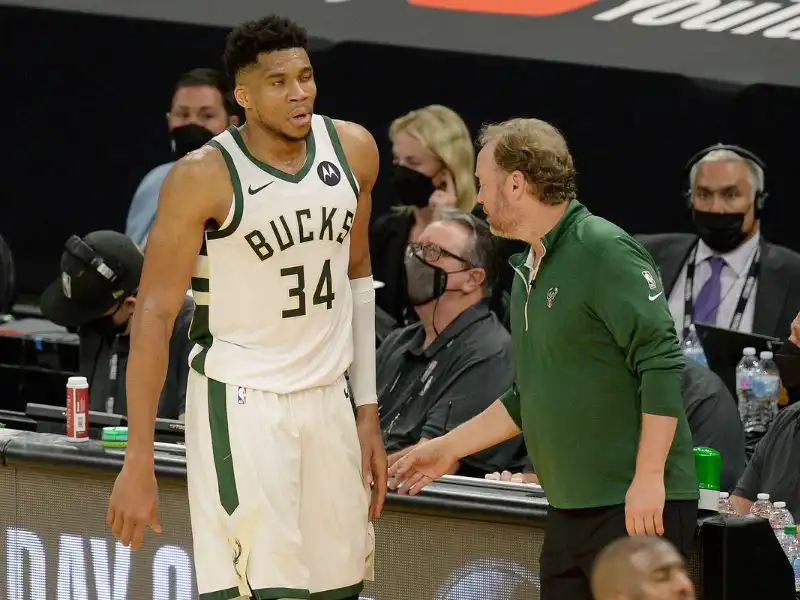 Which Team Has The Edge Ahead Of Game Four?
As previously mentioned, home-court advantage has proven to be the tipping point in each game so far. After looking continuously frustrated and listless in games one and two, Milwaukee arguably had the game locked up about midway through the second quarter of game three.
Giannis Antetokounmpo was in MVP-like form for a second straight game, dropping 41 points to go along with 13 rebounds and six assists. He posted similar numbers in game two, but the Bucks ultimately lost as the 'Greek Freak' essentially put the team on his back to no avail.
This time, he had some support to lean on as Khris Middleton and Jrue Holiday really stepped up in this one. Even Bobby Portis nearly posted a double-double over just 18 minutes.
Phoenix will essentially need to forget that game three ever happened, as games one and two were naturally a lot more indicative of how they've played for most of this season. They'll have to come out strong, as scoring quickly and silencing the home crowd early on maybe the only way to put Milwaukee on their heels.
What Can The Suns Do To Respond?
Although easier said than done, Phoenix absolutely needs to find some way to contain Giannis around the basket. Whether it's down the middle lane, on the glass, or somewhere else in the paint, Suns' head coach Monty Williams needs to find the answer.
Unfortunately, there isn't really a clear-cut way to do so. Antetokounmpo's biggest weakness is long shooting, evidenced by his career average of just .6 three-pointers per game. On the other hand, that doesn't mean much given that he's a motivated superstar determined to win at all costs.
Giannis has never needed to rely on shooting from the perimeter, and his determination is especially evident given the way he's attacking the basket by any means possible. Usually, his points stem from plays that scream finesse and athleticism. In this series, however, he's shown a willingness to get into the dirty areas. He's repeatedly used himself as a human shield and has seemingly never given up on a second or third chance at a basket.
Phoenix's best shot of stopping another historic Antetokounmpo performance is Ayton, provided he can stay out of foul trouble. Another area that needs to improve, on the offensive side of things, is shooting. The Suns allowed too many fast-break attempts against, and it was all because of how often they missed. Milwaukee is an exceptionally good team in transition, meaning Phoenix should be looking to slow down the pace of the game whenever possible.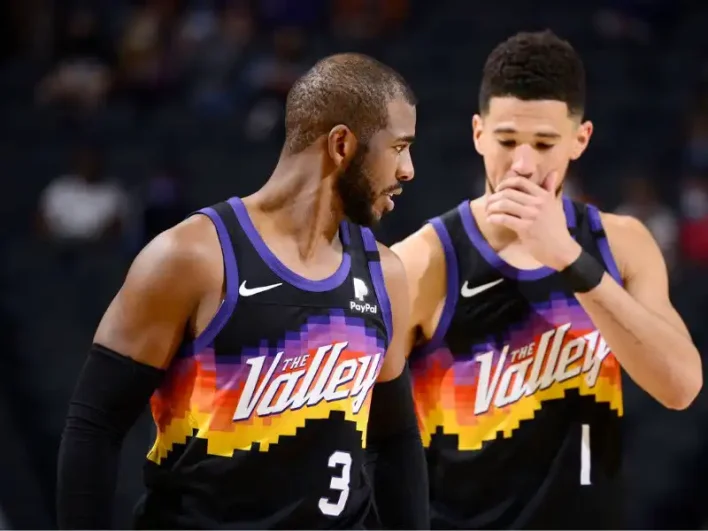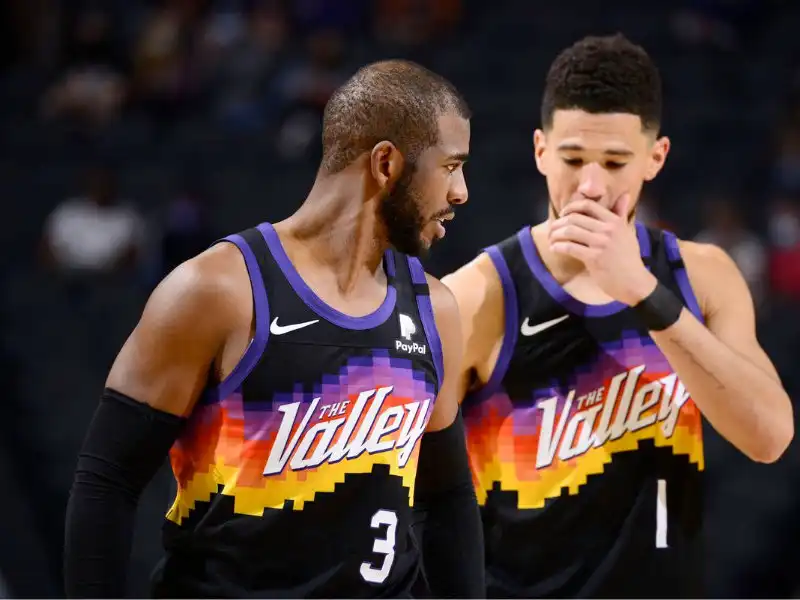 Who Will Ultimately Win This Game?
It's tough to determine who will come out on top as both teams have put forth good and bad efforts so far. Naturally, the team that shows up as the best version of themselves will take home the victory.
The style of the game will also have a significant impact on the outcome. As mentioned before, a fast-paced game favours the Bucks, whereas a slow-paced game is more in the Suns' wheelhouse.
One area that could potentially hurt Milwaukee is the inconsistency of their complementary stars. For example, Middleton scored 18 points in game three, but 15 were in the first half. Holiday sank four treys in the third quarter, but could only muster up nine points in the other three. Giannis plays well all night long, but his supporting cast can be streaky.
The Suns are still the odds-on favourites to win the championship and should play better than they did in game three, but pick the Milwaukee Bucks to win game four.
Thank you for tuning into our free NBA Finals picks and predictions for game four. Remember to choose the sportsbook provider that best suits your needs and good luck! Some of the top sportsbooks are listed below: