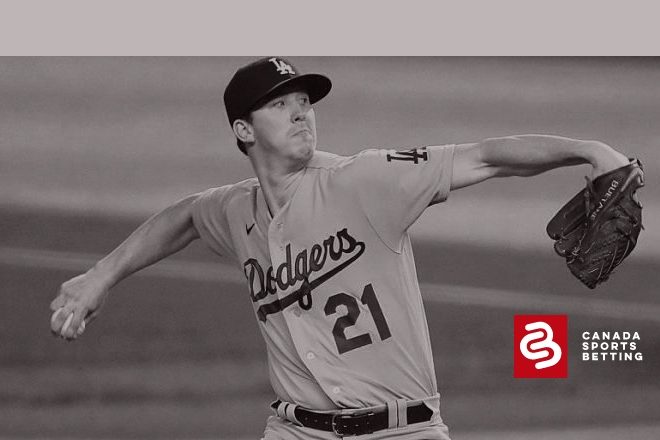 The 2022 World Series Futures can be best described as intriguing. As always, the Los Angeles Dodgers are in the mix but several teams figure prominently as well.
2022 MLB Futures – December World Series Shift?
There is at least some mild uncertainty in the MLB world as the 2022 World Series Futures shift a bit into December. After an exciting free agent period, the walls came thundering down with the spectre of another MLB lockout.
Again, the betting world is always moving. Even with all the uncertainty and chaos in major league baseball, numbers are still shifting around. At Canada Sports Betting, we take a look one month after the initial futures came out to see if there are any noticeable changes along with a peak at the still favorite, Los Angeles Dodgers.
Below once more are our 11 contenders that could take home the 2022 World Series crown. A closer look at the numbers reveal a few things.
The MLB betting odds from Canada are always a little different. One of the numbers that sticks out right away are from the Toronto Blue Jays. Few should be surprised there. They will be a team to keep an eye on no question. That being said, who will be among this year's surprises? With the 2022 MLB Futures, one never quite knows. Let's look at some of these "contenders".
Los Angeles Dodgers Still Lead World Series Futures
Even with free agency and all the movement, the Los Angeles Dodgers still lead the World Series Futures. No one should honestly be surprised by it. Even with the loss of Max Scherzer to the New York Mets, that matters little to the Dodgers. World series betting odds have seen a tiny shift in the direction of legthening numbers. Los Angeles now ranges from 6.50 to 7.00. It is a subtle move. 
These numbers could shorten back a bit as Spring Training approaches. One has to wonder if this is a bit of backlash from the MLB lockout. There is at least a bit of uncertainty about the 2022 season but so far, little urgency exists on that front. The Dodgers' goal is the same every year to win the World Series. They won just the one in 2020 but the feeling is they could have a couple more. It is that unfinished business that motivates them for 2022.
The Dodgers Rely On Their Starting Pitching
Kenley Jansen may still anchor the bullpen which is one of the three best in the National League. However, consider their starting pitching even without Scherzer ranked number one in five major categoies. Add in Tony Gonsolin who likely will see an increased workload and the recipe is there for a repeat from last season. Balance and depth will still anchor this team.
Even With Losses, Los Angeles Worries Little
Although the losses of Corey Seagar and Corey Knebel hurt a bit, the Los Angeles Dodgers seem to worry little about them. Chris Taylor is back after a 20 home-run, 73 RBI campaign in 2021. The Dodgers have seven batters in their starting lineup with 20 or more home runs. This team still tops the 2022 MLB Futures for good reason.
2022 MLB Futures – What Other Teams Are Moving Up?
That is an excellent question. The New York Mets are a team that is moving up based on the signing of Max Scherzer alone. A starting rotation with Scherzer and Jake DeGrom is enough to win the Mets a division potentially. That is provided both stay healthy, of course. The Mets numbers shifted from 19.00 to 12.00 mostly on that news alone.
Another team that is moving upward is the Toronto Blue Jays. Maybe Canadians are getting antsy but the Blue Jays do give their fans at least some reason to be optimistic about 2022. Having Vladimir Guerrero Jr. on the roster helps and he could hit 50 home runs easily this year. Their TOTAL WAR (wins above replacement) from their offense alone is 28.1. That number has shifted from 14.00 down to as low as 10.00.
Tampa Bay is another team that has inched up a bit but some will argue that is by default. Why? It appears some of the betting money has just redistriubted tempoarily. This may take a couple of months to verify but that seems to be the case. Either way, the Tampa Bay Rays and their balance will keep them contending for the AL East in 2022.
There is a slightly inkling that the Milwaukee Brewers could again be on the radar here. They are in one of the two easiest divisions in baseball. If the Brewers can avoid the mental mistakes from last postseason, Milwaukee is a team that can make some noise in 2022. Now, they only moved slightly but again, the lockout probably capped that movement some.
When it comes to the betting world, time waits for no one.
2022 MLB Futures – Our Update Early World Series Pick 
The Los Angeles Dodgers remain our 2022 MLB Futures pick to win back their World Series crown.
With so many depositing methods for Canadian betting sites, why not wager a few more dollars today.