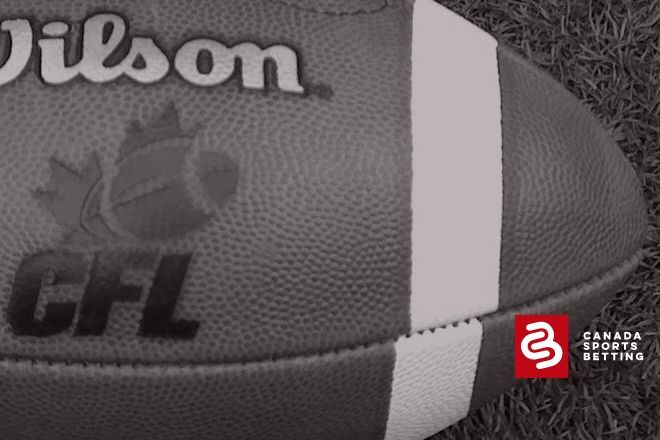 Let's have a look at our current 2021 Grey Cup futures picks.
Who will win the 2021 Grey Cup?
After five of 14 CFL regular-season games, the Winnipeg Blue Bombers are now the betting choice to win the 2021 Grey Cup
Winnipeg also won the Grey Cup during the CFL's last season in 2019
Preseason pick the Hamilton Tiger-Cats are now the third pick to win the Grey Cup
With a month ticked off the clock on the CFL regular season, Winnipeg is looking more like Winner-peg. The reigning Grey Cup champion Winnipeg Blue Bombers are a CFL-best 4-1 and lead the West Division.
Oddsmakers have also taken notice. At the outset of the season, there wasn't a lot of betting love for the Blue Bombers. They'd gone on a playoff run after finishing third in the CFL West in 2019. Many thought it to be nothing more than a fluke.
Winnipeg was the third betting choice in CFL preseason Grey Cup future odds at a betting line of 6.50. Today, the Blue Bombers are the Grey Cup chalk, with odds as short as 3.75. 
With just over 25 percent of the season in the books, it's time for a reassessment of the CFL betting odds. Which teams are moving on up? Which clubs are slip-sliding away? Who is treading water? Are there teams that offer more value than others?
Blue Bombers Strong Candidate to win the Grey Cup 2021
Clearly, there's more belief in the Blue Bombers today than at the outset of the season but is it misplaced optimism? Winnipeg is winning thanks to an opportunistic defence that has forced a CFL-high nine fumbles and is tied for second with six interceptions. The Blue Bombers have allowed a league-low 13.4 points per game. Offensively, they are averaging just 20.6 points per game. Winnipeg has also taken advantage of a favourable schedule that saw the Blue Bombers play three of their first five games at home. 
A team on the increase that may offer value at the very least as Eastern champions are the Montreal Alouettes. Just 2-2 on the season, Montreal is an impressive 2-0 on the road. The Als are the CFL's most productive offence. They're putting up 28.25 points per game. Montreal's odds to win the Grey Cup have shortened from 15.00 to 8.00.
Toronto Argonauts Predictions to win the 2021 Grey Cup
The Toronto Argonauts are the only team to beat the Blue Bombers thus far this season. They also lost to both Winnipeg and Hamilton, the two 2019 Grey Cup teams. The Argos opened at odds of 8.00 and are still listed at that price.
Both the Edmonton Elks and B.C. Lions are winless at home this season. Edmonton is 0-2 at home and 2-0 on the road. Edmonton opened at 10.00 and is today at 9.00. B.C., 2-2, has shortened from 11.00 to 9.00.
The Saskatchewan Roughriders won 13 games last season, the club's best season since 1970. Quarterback Cody Fajardo is off to a strong start and the Riders are 3-1. But they were beaten 23-8 by Winnipeg.
Calgary Stampeders Trending Downward in the race for the 2021 Grey Cup
The Calgary Stampeders played in four Grey Cup games between 2014-18, winning twice. The glory days appear to be past the Stamps, though. QB Bo Levi Mitchell is hurt for the second time in as many seasons. Calgary is a CFL-worst 1-4. Calgary's odds lengthened from 5.96 to 15.00.
Not much was expected from the Ottawa RedBlacks. Amazingly, they've managed to deliver even less than that. Ottawa, 1-3 saw its Grey Cup odds soar from 15.00 to 27.00.
The Grey Cup preseason chalk at 3.94, Hamilton started 0-2 and alarm bells went off. The Tiger-Cats won the next two to pull even through four games. Still, the Tiger-Cats' Grey Cup line jumped to 5.50. You might want to get a piece of that action before it begins to shorten.
Where to Bet On The CFL?
There are a number of leading online betting sites that will provide bettors with the chance to place a wager on the CFL, whether it be a moneyline or point spread wager, a future book bet, a parlay wager, or a player or team prop wager. The best bet you can make is to shop around in advance and seek out the right deal before joining one of these sportsbooks. Check out Sports Interaction and Bet99 as examples.
The signup bonus offers that are in place at all of these recommended sites will prove advantageous to the bettor. And since you'll get a good deal wherever you go, why not check out several sites and find the ideal fit for your needs?
Do you want a risk-free first bet as a signup bonus? Perhaps you find a no deposit bonus to be enticing. Or maybe you simply like the feel of cold, hard cash in your account and you want to go for a matching first deposit bonus. Whatever option you choose, you're already a winner.
Remember that new players and returning customers are eligible for better bonuses when they deposit using Bitcoin. As well, take advantage of the CFL betting advice offered at these sites to help newcomers acclimatize to sports betting.
See below the top sportsbooks where you can wager online and choose the right one for you: