Four years, twenty-four teams and one continent, the basics of the European Cup – one of the world's greatest sporting spectacles and certainly the second most important competition on the International Football Calendar.
Odds On 2024 Euros Games & Odds
For nearly an entire month, the soccer world turns its attention to Europe and its very own Euro Cup. Odds on Euro Cup games fill up our top partner sites and bettors have some great odds from those sites right here.
For all the latest odds and insights into the 2024 Euros, keep visiting this page as we update it accordingly. The odds for the 2024 Outright Euros Winners are available and are subject to change. As things move we will put the updated odds onsite, so check back!
The 2024 Euros outright winners odds were updated on July 13, 2021:
The 2024 Euros Top-goalscorer outright winners odds were updated on July 13, 2021:
From the all-time forces such as Spain and Germany to upswing nations including Turkey, soccer Euro Cup betting lines offer something for everyone and are a great way to earn some cool cash at the start of the hot and humid Canadian summer. Make sure to check back every day as the lines will be moving around after the result of each and every match.
The 2024 Euros will take place in Germany. The pan-European format means games will be played throughout Europe. The Groups and Odds are now available on a number of interesting wagers.
Euro Cup Scores And Standings
Split into six groups of four teams, Euro Cup standings determine who makes it into the knockout round and who goes home early. The top two teams from each group and the best four third place teams move onward, so have a look at the standings to see the stats and help determine the importance of the match.
Bet On Soccer Euro Cup Games
These days it may seem like Europe has put aside its conflict-ridden past and embraced each other. Well, that's what it seems like until the Euro Cup tournament. From the field of 53 qualifying countries, the 16 best compete over several weeks for bragging rights as Europe's best futbol nation. Canadian online soccer bettors may have their national allegiances, but when it comes to betting there are no borders.
Euro Cup betting is similar to most soccer wagering – gamblers choose from a myriad of wager types, including straight wager favorites such as handicaps and goal totals that frequently can be counted on two fingers. For most soccer bettors then, moneyline wagering is the preferred straight wager option. Picking the side you think will win can pad that account balance, but so can picking on the game to end in a Draw, always a possibility.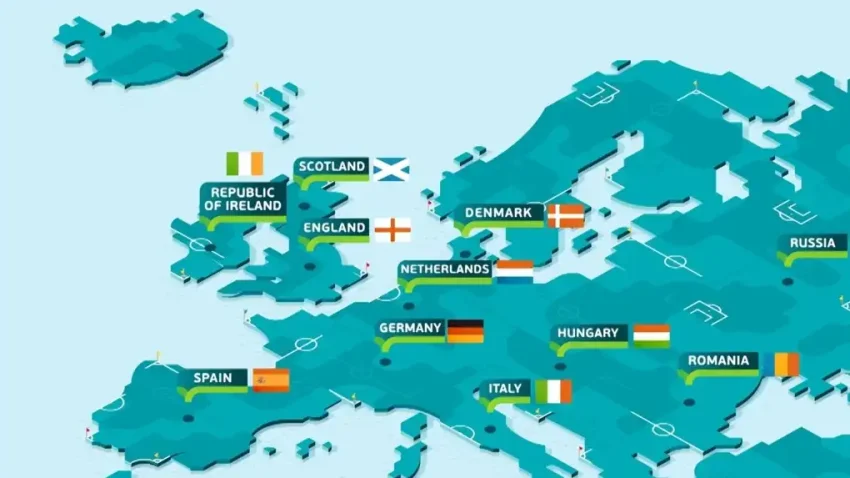 If NHL futu
Handicapping the Euro Cup Championships Online
There are 24 teams competing in the final stage of the competition in 2024. Teams are split into groups, and play each team in their group once before the Knock Out rounds. This can lead to some intense battles, as pre-tourney favorites can find themselves not advancing due to sub-par performances over underdog nations.
Betting on these "spoiler" nations can be a great way to add some summer bucks to that sports betting account. Canadian sports bettors may even want to add to the thrills by making a parlay of an underdog nation and a low game total, so when that spoiler 90th minute goal comes, you'll be the loudest one cheering in the bar.
A four-year extravaganza of soccer entertainment, the Euro Cup is a big deal – not just in Europe – but all over the world. Canada and their multi-culture cities draw fans of every nation as they flock to the bars early and often for a chance to see their nation play against anyone from friendly foes to bitter rivals.
Once the six groups have been determined and the schedule set, bettors can expect to see odds for Cup winner and game lines pop up quickly. The countries are divided into six groups and divided so each group contains a similar mixture of teams – meaning the no group will have four of the best/worst ranked countries in it. The event runs for nearly a month and once all is said and done, 51 total soccer matches will be played.
Historically speaking Germany is the most successful team in the tournament's history, winning three cups and finishing as the runner-up another three times.
The favourites do not always pull it out, though. A notable example of this is in 2004 when Greece pulled off three consecutive 1-0 victories on route to their first and only Euro Championship.
As the tournament expanded to 24 teams in 2016, there will be more occurrences of upsets and a slightly better chance of seeing a team heat up once the group stage is done and make some noise in the knockout round and further.
Portugal prevailed in 2016.