Find the best Bundesliga odds and all other Bundesliga betting resources like picks here.
The next match will be displayed here once announced.
"Bet365 odds are subject to change"
Odds to Win the Bundesliga 2022-23
The 2022 Bundesliga was won by Bayern Munich for the tenth consecutive year. Congratulations to the German giants on cruising to another title!
The most exciting market right now is the odds to win the Bundesliga 2022/23. The next season started on the 18th of September. Germany has been one of Europe's leaders in combating the pandemic, which has ensured they'll be ready for next season quicker than most. The lines below were last updated on May 23, 2022:
Bundesliga Odds to win the title May 23, 2022
Bundesliga Top Goalscorer odds 2022/2023
Current Bundesliga Standings
Bundesliga's Live Streaming at Bet365
Bet365 will live stream all fixtures of the German Bundesliga. To access the live streaming service of Bet365 you must first create an account and make your first deposit.
Remember that geo-restrictions apply (Canada is not part of restricted territories for Bundesliga) and a funded account or bet placement in prior 24 hours is required to access.
Click below for further details.
How to make money with Bundesliga Odds?
There's no question the odds to win the Bundesliga change quite a bit throughout the year.
With it being one of the most competitive leagues of European football, titans of the game are always pushing one another to capture the championship at the end of the season.
The German Bundesliga is also home to some of the best available soccer odds.
While there will always be favourites, you can't forget about the underdogs in the league either. So, where can fans head to find the best bets for them?
Here at Canada Sports Betting, our partners have already started looking ahead to the big season, with some top competitors already standing out with odds to win Bundesliga 2019-20.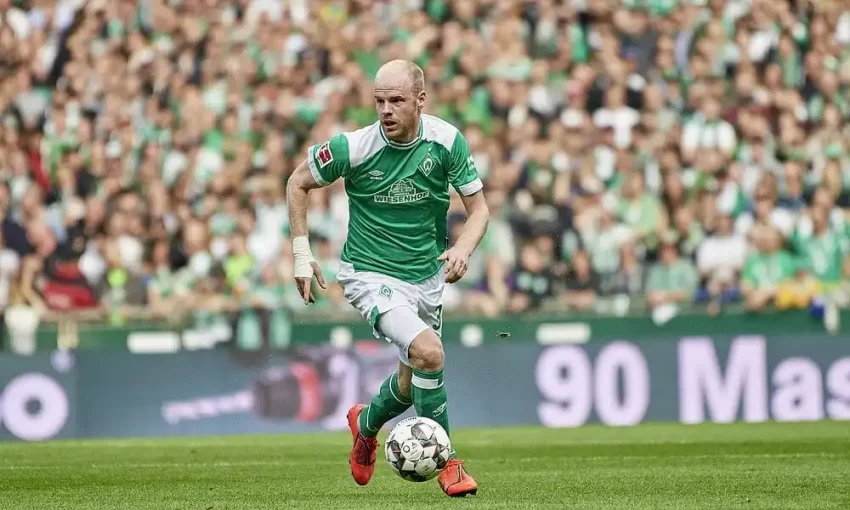 Bundesliga betting odds will vary and some sportsbooks have better odds than others. Outlets like Sports Interaction typically have the best odds for fans to take advantage of when they're placing their bets.
In addition to looking for the best prices for your bets, you should also compare the different bonuses offered by sportsbooks: Sports Interaction offers up to a $200 sign-up bonus, other sites including Betway ($200 bonus), PowerPlay ($250 bonus), bet365 ($200 bonus) and others are more than dependable with their Bundesliga odds.
If you prefer to bet through your mobile device, you must check out which sportsbook has the most suitable app for you. You should see if their app is easy to navigate if it is easy to install if it has specific bonuses for mobile users, etc.
Find your best fit among the many Canadian betting sites and get ready to place your bets.
How to find the best welcome bonus for Bundesliga odds?
Whether you think Bayern, Dortmund, RB Leipzig or someone else will win the title, you could have the chance to use money from a welcome bonus to put your faith in a club of your choice.
As we mentioned above, multiple different outlets offer fans not only great odds, but outstanding bonuses to sign up for their betting sites and start laying down money on some of their favourite teams.
With fans already thinking about Bundesliga odds for games and even who will win it all, there's no more time to waste to get ready for the competitive year. However, it's important to note just how bonuses with different sportsbooks work.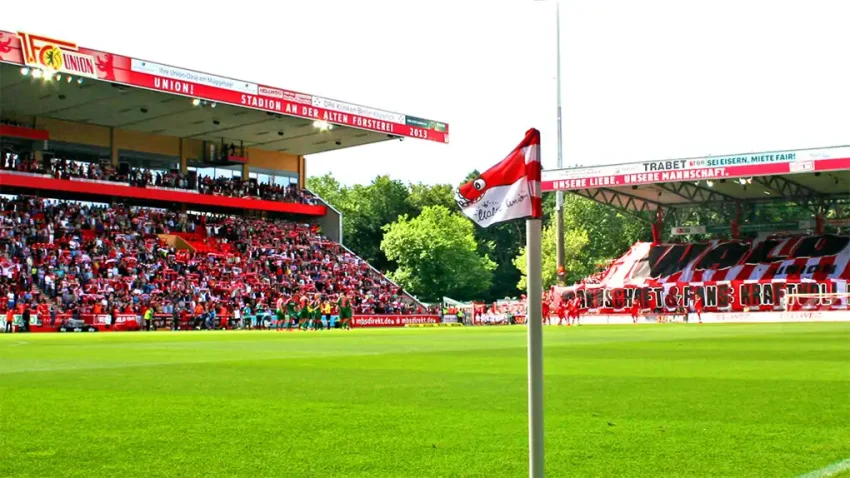 For example with Sports Interaction, they offer a welcome bonus of up to $200. This means if you sign up and deposit $200 into your account, they'll match that $200 in your account.
You can't load $50 and expect to receive $200. In that case, you'd get an extra $50 to play with.
Welcome bonuses will always entice new users to sign up because they're being given extra money to lay bets with. Keep in mind, though, with welcome bonuses, you'll need to make an initial deposit in order to claim your prize.
Also, you can't just cash out after making a deposit. Sportsbooks will require you to make a minimum amount of wagers as part of the process.
With PowerPlay, they've gotten creative with how they hand out their bonus funds. They offer $100 on sports bets, providing a 100 percent bonus on two bets of up to $50.
So, you could, in theory, take your two different $50 free bets and pick two different Bundesliga champions if you choose.
What's the best mobile experience for Bundesliga odds?
The way our world operates these days, virtually everything can be done from your phone or tablet. In the case of sports gambling, this is also the case.
Want to download an app to place your Bundesliga bets? This is something fans can do whenever they please from their mobile devices.
A number of our partners here at Canada Sports Betting do indeed have an app, which offers ease and convenience.
When trying to decide whether or not to use the mobile app or desktop to place your bets, it's really up to what you find most convenient before you want to place a bet.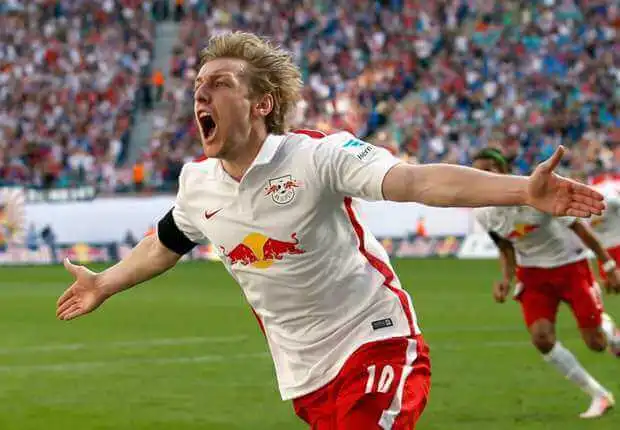 If you're on the go a lot and are often away from a computer, going the mobile route would be a great fit. Both offer the same odds and user experience.
For example, say you're at a friend's birthday party and away from your computer. A report comes out that a star on Dortmund has suffered an injury and will be out for the rest of the season.
Despite that injury, you still think Dortmund will win it all even though their odds have no dropped dramatically. You can put your money on Dortmund then and there from your mobile.
Sites like SIA allow you the opportunity to hop on your phone and place a bet in a timely fashion. They're not the only fun app to choose from, however.
With Bet365, it's considered among the favourite apps because it allows fans to check live scores, live odds and even watch live events.
Which Sportsbook has the highest Bundesliga betting odds?
For all the Bundesliga supporters out there, Canada Sports Betting has you set, as we work with dozens of partners who are ready to provide you with the best odds for all the Bundesliga wagers you have in mind to make.
This includes game lines, futures bets and so much more. It's important for readers to compare the odds at the different sportsbooks we have to offer, as they often change by the minute.
This can easily be done by visiting either the desktop version or the mobile apps (where they're available).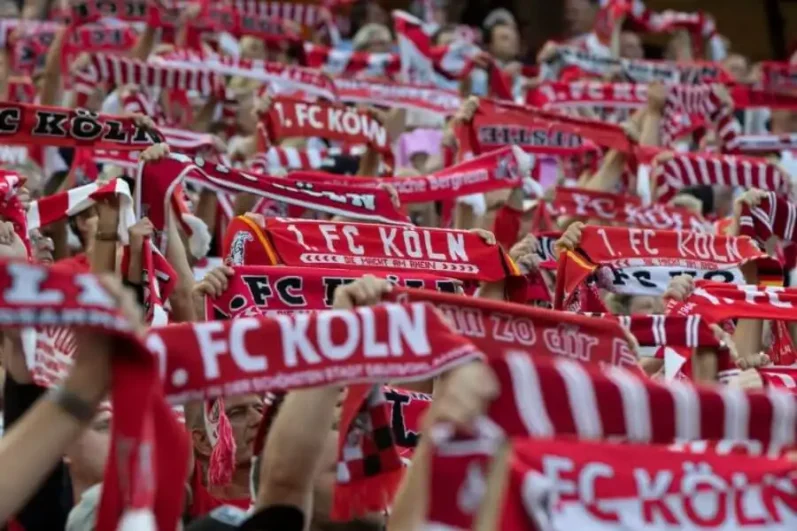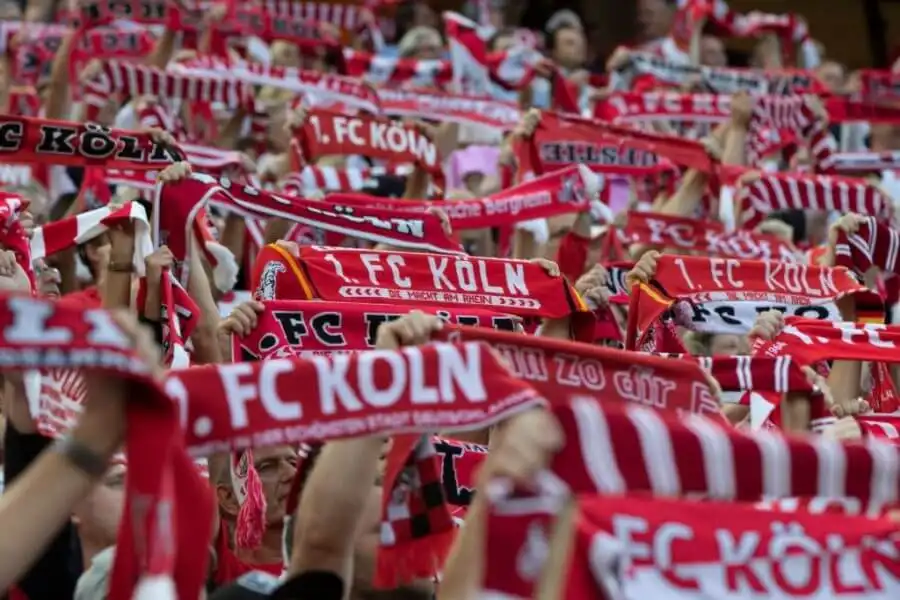 You can also see updated Bundesliga odds by visiting our odds widget, which presents the updated odds from multiple sportsbooks side by side for your total convenience. As we've mentioned, odds are always changing.
They can be affected by either injury or if a player is pulled from a game at the last minute. In these instances, odds for both before a match, futures odds and even odds during a live game can be affected.
This is all something to keep in mind as you prepare to lay down a bet.
Which Sportsbook has the most current Bundesliga odds?
While all of our partners at Canada Sports Betting offer up Bundesliga odds to help you make your Bundesliga predictions, we can't stress enough how often odds will change up.
Because of this, it's imperative for users to compare the different odds and open up multiple pages and sportsbooks at the same time for comparison purposes.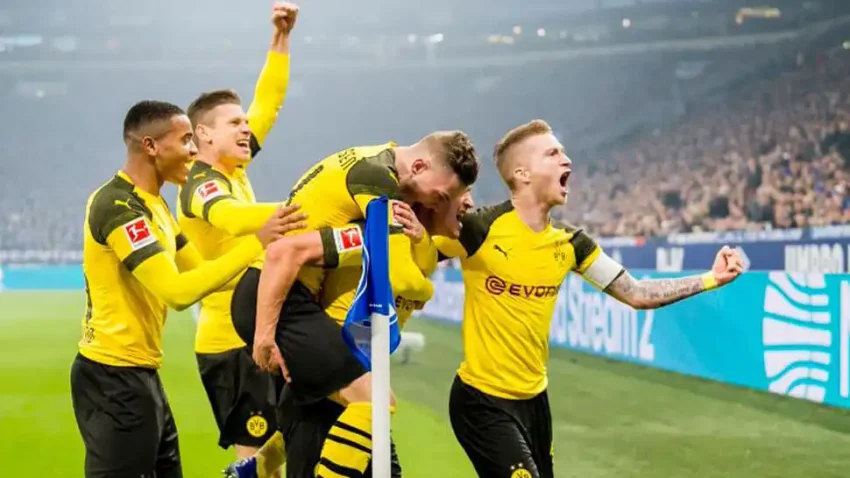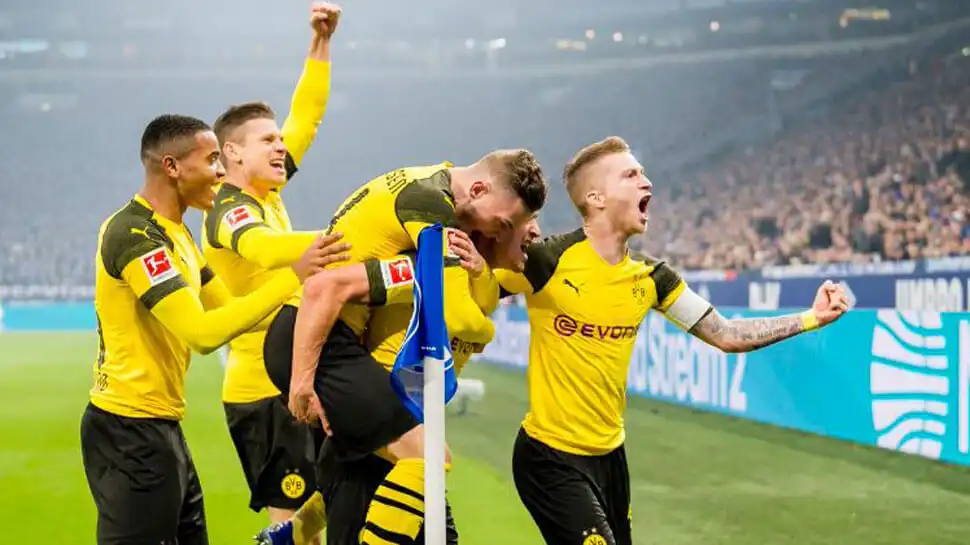 Sites like Sports Interaction and BetWay are known for delivering the latest odds at quick speeds. You'll have no doubts putting your trust in them, and all our partners for that matter, to deliver when you're on the hunt for odds or even Tonight's Bundesliga Matches.
In addition, prop bets have grown increasingly popular among bettors across the globe. For Bundesliga action, the same is true. You can bet on who will score first, who will score last if there will be any yellow/red cards and so much more.
Plus, with futures bets, you can pick who will win it all and don't forget about the Bundesliga relegation odds to stay up. That's something you can put your money on as well.