Donald Trump is a controversial figure in the political world. In terms of betting, there are several ways by which a bettor can earn some money with the US President. Indeed there are plenty of Trump Odds 2024 available! If you think we are kidding, you should read this article on the Clinton vs Trump election.
U.S. Presidential Election 2024 last updated on May 23, 2022:
Trump Impeachment Odds
It's hard not to find "Donald Trump" and "Impeachment" in the same sentence. As a prop, this might be wishful thinking but Donald Trump impeachment odds are no more, as Trump is given a pass by the senate.
The Democratic-controlled US House Judiciary Committee was unsuccessful in charging Donald Trump, and now the Democrats must look to the future. Although impeachment was taken off the table this time around, given what we've seen so far there's always a chance it'll crop up again.
There are a number of steps to take before the decision is made whether to impeach the president or not. Moreover, even if another case is brought against the president, it's possible he would remain in office.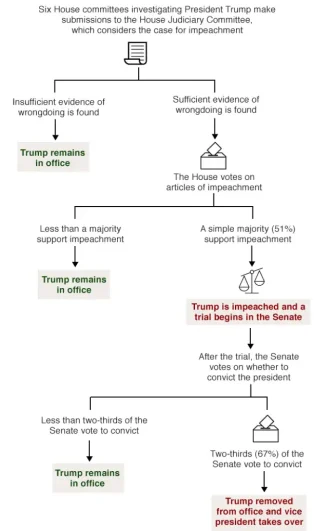 There was talk that the Mueller report would do in Trump. But the latest findings have ruled that Trump will remain in office. For the Trump haters, keep your money and just wait until the 2020 election in hopes that the Democrats can nominate a strong candidate to replace him in the White House, or pray another impeachment case crops up.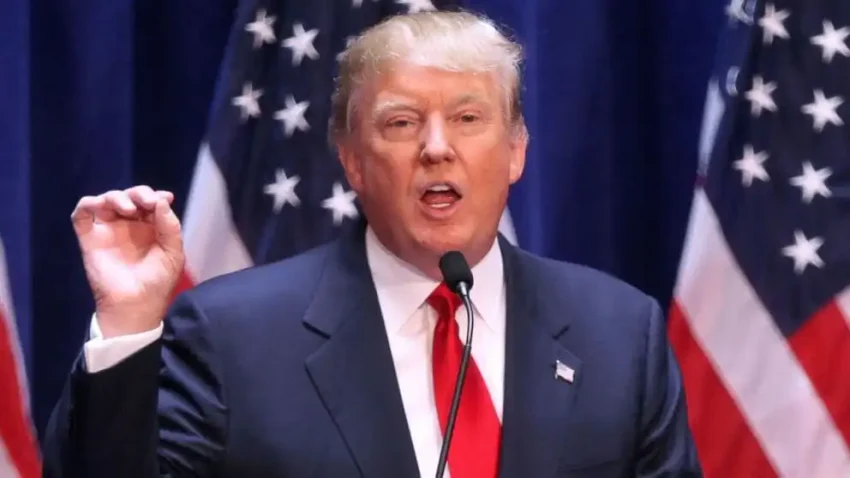 Trump Resignation Odds
Bookmakers at bet99 offer odds on Trump serving a full first term in office. With the impeachment now out of the way, we look to other markets.
Tied to the Trump impeachment are the Trump resignation odds, which are less likely to happen and by that we mean close to nil.
A huge ego, along with Trump being able to dodge all scandals thrown at him, makes it highly unlikely that he will step down willingly. Strap in though, as this saga will be long-running.
Odds of the Democratic Candidate to Run for President
As of September 30, 2019, with Kirsten Gillibrand now out of the race, there are 19 Democrat Presidential candidates remaining in the primary.
Unlike the Democratic race four years ago, which was pretty much between Hillary Clinton vs Bernie Sanders, the 2020 race is much closer with no clear-cut favourite.
There are a handful of candidates with a realistic chance of emerging as the Democrat Presidential nominee. Below, we discuss some of the top contenders.
Bernie Sanders
The man everyone thought should have represented the Democrats in 2016, and thus should have beaten Donald Trump, is back at it again. And he's the favourite for obvious reasons. Sanders has come under scrutiny and several scandals – including sexual harassment from his campaign staffers – may have taken some wind off his sails. But his supporters are still rabid but has fallen behind Joe Biden in this group.
Sanders' platform focused on the For the 99.8% Act, which would essentially penalize the super-rich to benefit the everyday American, still holds plenty of appeals. Although many are still burned by his failure in 2016, he should still be the favourite.
Pete Buttigieg
Peter Paul Montgomery Buttigieg has been the mayor of South Bend, Indiana, since 2012. He's recently grown in popularity as we approach the 2020 United States presidential election.
He is well educated having studied at Harvard University and then onto Oxford. He has proposed some excellent policy ideas and has gained a lot of attention.
Andrew Yang
Yang has come from out of nowhere to establish himself as an outside contender in this race. The founder of Venture for America, a nonprofit organization that trains entrepreneurs, Yang could be the millennial's ultimate candidate. His main platform is centred on Universal Basic Income and his background as an entrepreneur with a strong online following makes him one to keep a track of.
Winning Party Odds
Even though the odds still indicate Trump as the sizable favourite to win the 2020 election, the winning party is another matter. In the table below, Democrats are short favourites to win and Republicans are mild underdogs.
Democrats are favourites to win simply by virtue of numbers. Whether it's Bernie Sanders, Kamala Harris, or Mayor Pete, bookmakers forecast a Dem to emerge. Backing anyone but Trump, some bettors are banking on the USA public voting on whichever candidate emerges from the Democratic party.
Never Trumpers and MAGA's remain bitterly divided on who should lead the United States. The Anti-Trump crowd is adamant that Trump needs to go at any cost. Therefore, they may be inclined to vote for whichever Democrat emerges from the crowded field. Campaigning will get nasty.
Depending on the party-winning candidate, the odds for this bet will change. If Sanders, Harris or another heavy hitter is the candidate – the odds may go up. But if an outlier emerges, the odds may drop closer to even odds. If you like the Democrats, wait and see how the Dems nomination process shapes up.
For Trump and Republican supporters, their price has gained value since our last update. If you dare, big money can be won on an Independent like Bernie Sanders. Winning party lines on May 23, 2022:
Canadians can bet on US Politics 24/7 at these top online sportsbooks:
Donald Trump Specials
Donald Trump being the international headliner-grabber that he is, he warrants a lot of attention. As such, we see a lot of special bets coming up for the Command-In-Chief.
Below you will find the best available wagers and all the most up-to-date odds for Donald Trump specials. Donald Trump's specials odds are subject to change.
Donald Trump to Start his on Trump Tv Channel by 31.12.2021 odds updated on May 23, 2022: