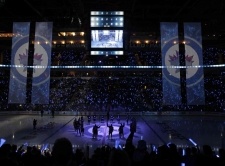 Winnipeg's MTS Centre is the premiere indoor sports and entertainment venue of the city. Located in downtown Winnipeg, the arena is home to the Winnipeg Jets and their AHL affiliate, the Manitoba Moose. Despite being one of the smallest arenas in the league, crazy Jets fans pack it every game and make up one of the loudest fanbases. [-]
It is owned by True North Sports & Entertainment and the fans pay them homage with a loud chant of "TRUE NORTH" during the Canadian National Anthem.
MTS Centre Seating
The MTS Centre is part of the Downtown skywalk system and is connected on three sides to the skywalk giving it a lot of accessibility. The Centre is equipped with a full spectrum of state-of-the-art electronic displays competitive to any arena in the NHL including a custom-built centre-hung scoreboard featuring four large video screens, a "Power Ring" measuring 920 feet around and a large outdoor video display visible in the heart of downtown. The Manitoba Hockey Hall of Fame and Museum is located here as well.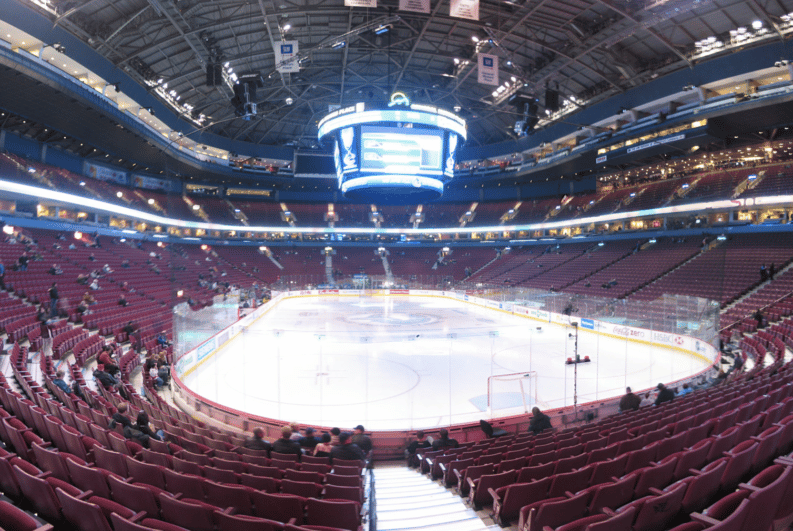 Winnipeg Jets Home Schedule
The star-crossed love affair between the city of Winnipeg and the Jets returned to a happy marriage when the Atlanta Thrashers abruptly relocated to the city in 2011. The Winnipeg Jets have since been the popular kids on the block although the honeymoon won't last forever and making the NHL playoffs should be a consistent thing especially with a nicely developing core of players.
Already playing at the smallest town and arena, the Jets will have to become great and prove they deserve more than just the city's attention.
Hotels Near MTS Centre
Located in the heart of downtown, there is never a shortage of hotels to stay beside the arena beginning with the Alt Hotel Winnipeg. The hotel is located on the same block as the building and serves as an excellent business spot with its slick professional look. The Radisson Hotel is also in the same area and offers a nice view on top of a lovely setting. And last but not least, the Fort Garry Hotel is iconic and a frequent tourist destination. Its history, friendly staff and beautiful views make it a top choice.