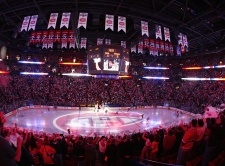 The Bell Centre is Montreal's premiere sports and entertainment complex first opening on the spring of 1996. Previously named the Molson Centre, it is owned by a partnership group headed by the Molson brothers who also own the Canadiens and Evenko, an entertaiment event promoter. The arena has hosted plenty of major hockey events like two World Cup of Hockeys and an NHL All-Star Game.
Bell Centre Seating
As of 2012, the arena was also ranked the fifth-busiest arena in the world based on non-sporting event ticket sales. The Bell Centre's versatility at being able to handle different events efficiently being one of North America's busiest arenas bears high praise.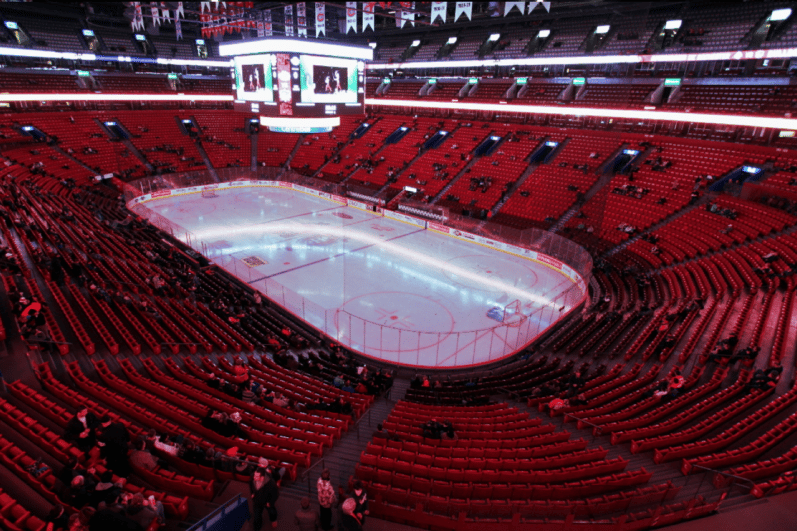 Montreal Canadiens Home Schedule
The Montreal Canadiens or "Habs" (short for Les Habitantes) are the NHL's most storied and successful franchise. As part of the original six hockey clubs, the Habs' 24 Stanley Cups is the second-most championships in pro sports behind only the New York Yankees. Unlike their Toronto counterparts, the Habs rarely struggle and remain one of the elite hockey clubs today. Their fans are one of the most rabid and demand only the best and fortunately for both, the Habs usually deliver.
Bell Centre Google Map
The arena's multifunctional structure – the most modern amphitheatre in North America today – can be reconfigured to serve various events. Tennis, basketball or even circus equipment can be installed easily and performers also give the layout top marks for having their own private access directly from the parking area while media and VIP are received comfortably.
Hotels Near Bell Centre
As Montreal is one of the world's most popular tourist destinations, there is no shortage of great hotels close to the Bell Centre. The Montreal Marriott Chateau Champlain is closest distance being just beside the hotel and is rated four stars. The Hotel Le Crystal rated a bit higher is a great hotel for couples as it offers scenic views and is also at walking distance. The Hotel Bonaventure Montreal is furthest of the three but still close and offers a comforting and quiet ambiance with great food.