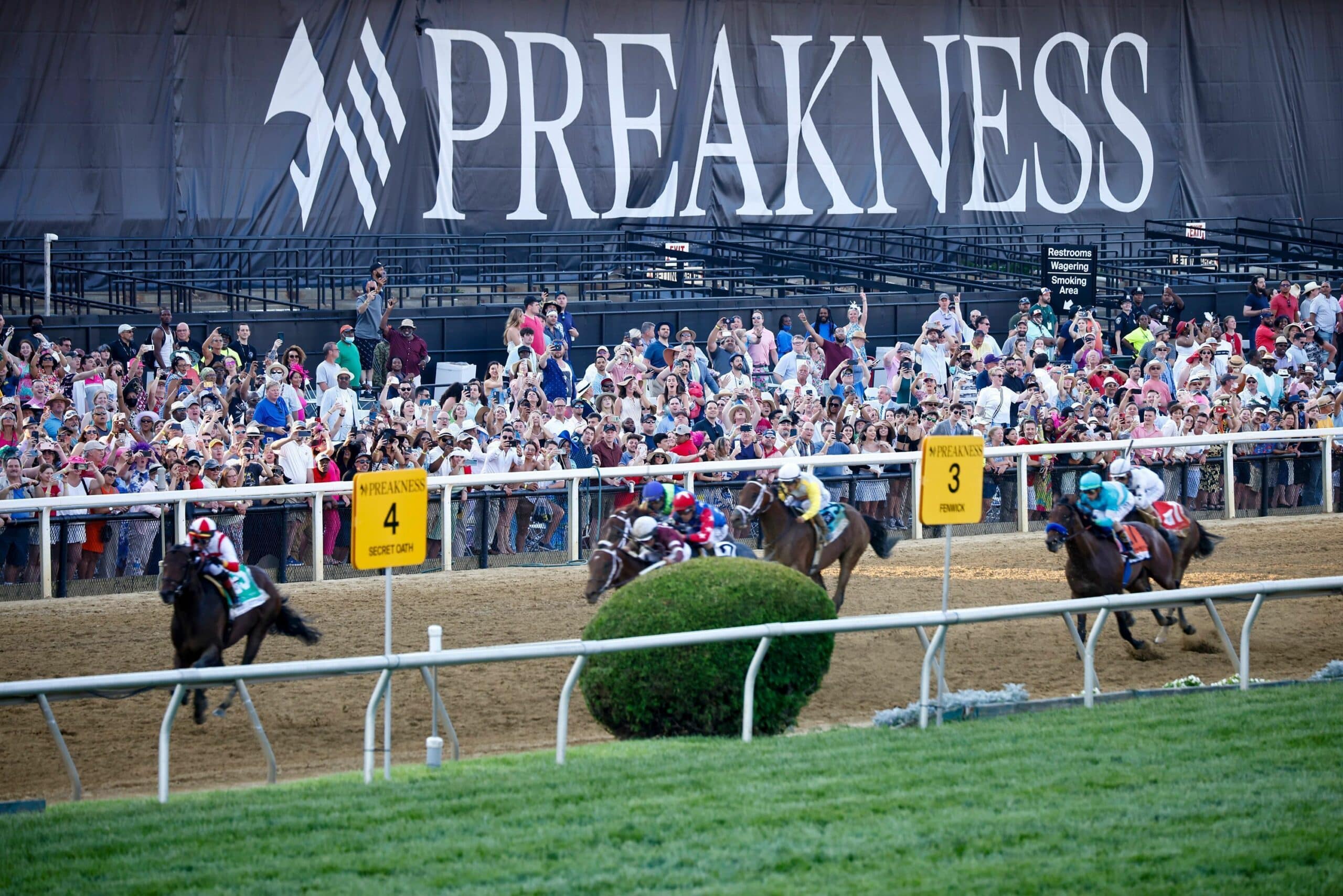 The odds to win the 2023 Preakness Stakes begin to firm up after the Kentucky Derby concludes and trainers begin to choose horses to send to the Preakness. They are subject to change until the time of the race, as new information comes out and new contenders emerge. Updated onSep 28, 2023:
Mage – To Win 2023 Preakness Stakes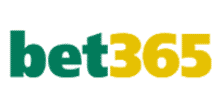 +110
Bet Now!
The 148th running of the Preakness Stakes is scheduled for May 20, 2023, at the historic Pimlico Race Course in Baltimore, Maryland, USA. The field for the Preakness Stakes will be determined and drawn on Monday, May 15, 2023.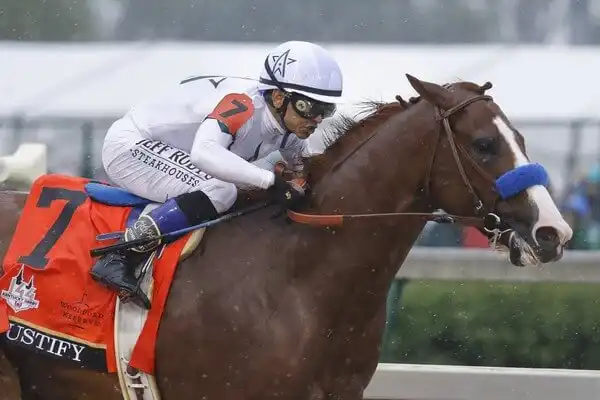 The Preakness is one of the best races of the year. If you like to bet on horse racing, there is no better time than now to start getting ready to play the Preakness! Betting the race is more rewarding when you place a bet at a trusted sportsbook that offers the best odds and gives its players the best bonuses and incentives.
Best Preakness Stakes Betting Sites
Finding the best odds for the Preakness Stakes can help you get an edge on the competition. Here are some great racebook options for Canadian bettors shopping for the best derby odds as well as safe betting on the Preakness Stakes.
William Hill
William Hill is a great Canadian racebook and is known for having the latest odds on a large variety of races, including William Hill Preakness Stakes odds.
Bet365
One of the giants of online sports betting, Bet365 offers a world of odds for sports around the globe.
Betway
Betway is known for its great promotions, helping to improve your bottom line!
Sports Interaction
A prominent name in racing across North America. Sports Interaction is known for its silky smooth interface.
Bet99
A Racebook with an exemplary reputation. Perhaps the most respected racebook in Canada.
888Sport
Known for having great event specific promos. If you're looking for more than just the run of the mill bets, check out 888Sport.
Betting on The Preakness Stakes in Ontario
Horse racing was not included in the sports categories allowed in the private Ontario sportsbook market that opened in 2023.
Instead, Ontarians can bet on horse racing as they would have before the opening of the market, through trusted Canadian purveyor; Woodbine Entertainment Group.
Woodbine offers Ontario bettors two options for all levels of horse racing knowledge and experience.

Dark Horse offers bettors a sleek and modern betting app (iOS and Android) complete with information, tips and coaching geared towards newcomers to Horse Racing. Live streaming compliments the offering and makes Dark Horse a one stop shop for all your horse racing needs.

HPIbet represents a longstanding and comprehensive racebook experience for Ontarians. A browser based platform, HPIbet offers a more stats based experience catered to horse racing veterans. Live streaming is a key feature of the platform and makes for a great betting/viewing destination for race fans.
Preakness Stakes Betting Odds
Horse racing is the original betting game; people have bet on horse racing for as long as neighbours challenged each other to see whose horse was fastest. Over the years, a complex set of horse wagers has evolved. In the biggest races of the year, like the Preakness Stakes, you will be able to bet any of these wagers.
So, what are the types of Preakness Stakes odds, and who will you be able to bet in the Preakness?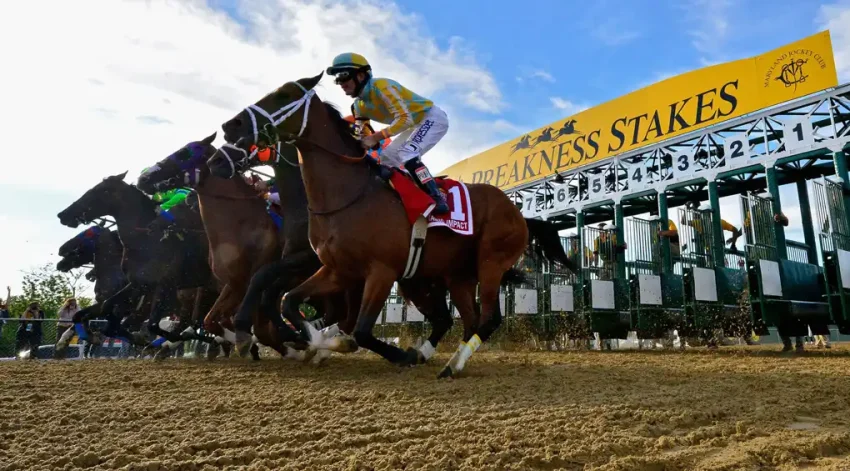 Before delving into the kinds of wagers available in the Preakness Stakes, all bettors should know that there are three main types of betting odds displayed at online racebooks. These are American odds (+500), Fractional odds (5/1), and Decimal odds (6.00). These values look quite different, but all return the same thing.
American odds tell you how much is returned on top of your stake if you bet $100. So, if you bet $1 and your horse wins at +500 American odds, you get back $5 in winnings plus your original wager: $6 in total.
Fractional odds tell you how much you win on top of your stake in fractional format. 5/1 fractional odds mean you get $5 back for every $1 you bet. So, if you bet $1 on a horse at 5/1 and he wins, you get back $5 plus your original $1 bet, for a total of $6.
Decimal odds show you how much you get back in total if a $1 wager wins, including your original stake. So, if you bet $1 on a horse at 6.00 decimal odds and your horse wins, you get back $6. That sum includes the $1 wager plus $5 in winnings.
Be aware of which odds you're working with! In Canada, you are most likely to see decimal odds, though depending on what you are reading or where you are playing, American and fractional odds are both common.
Types of Wagers
Now that you know how the odds may appear, these are the kinds of bets you can make on the Preakness Stakes.
Win, Place, and Show
Much like you'll find on any sports wager or racebook you come across, a simple win bet means you win if your horse wins, and lose if your horse loses. Whether you're betting the favourite, an underdog, or just any other choice – you'll find this to be the most common wager in horse racing betting.
A place bet cashes if your horse finishes either first or second. A show bet comes in if the horse you bet finishes first, second, or third. Typically the odds are lower on place and show bets than they are on win bets, but you are also more likely to cash them.
Preakness Stakes Exacta, Trifecta and Superfecta Wagering Odds
These may seem strange names for odds if you're coming from a sportsbook, but these are commonplace wagers and very popular among racebook players. These bets refer to picking the first two (exacta), three (trifecta), four (superfecta), or five (Super High Five) finishers in a single race, in the right order.
You can also box any of these wagers. A box means playing all possible finishing combinations with a group of horses. It costs more to play but you are more likely to win.
Live odds
Live odds are for those that want to wager on the day of the race, often those that attend the track – though it's not mandatory to be there since you can also wager on live odds online! The pool of stakes is counted and the "live odds" are based on the accumulated sum of all the stakes.
Multirace Exotics
The Daily Double, Pick 3, Pick 4, Pick 5, and Pick 6 all involve picking the winners of consecutive races. Using multiple combinations is the strategic way to place these kinds of bets. In a race where you have a strong opinion or think a favourite can't be beaten, it makes sense to use a single horse. That allows you to spread out and cover more longshots in races that seem more wide open.
Preakness Stakes 2022 Recap
The 2022 Preakness Stakes witnessed an unexpected outcome as Early Voting, initially listed as a 5-1 underdog, emerged victorious. This triumph marked only the fourth race in Early Voting's budding career. The race commenced with Armagnac taking an early lead, closely trailed by Early Voting and Simplification. Epicenter, who had been the favorite before the race, maintained a position along the rail for a significant portion of the run.
During the home stretch, jockey Jose Ortiz skillfully maneuvered Early Voting, making a strategic move to overtake Epicenter and secure the win by a commanding length and a half. While there could have been potential controversy regarding the late pass, Early Voting had evidently established a clear lead over Epicenter before executing the decisive maneuver.
Unfortunately, the 2022 Kentucky Derby winner, Rich Strike, did not participate in the Preakness Stakes, thereby extinguishing any hopes of a Triple Crown title. Owner Richard Dawson explained that the decision to skip the race was made with the intention of allowing the horse to rest and recover, with sights set on competing at the Belmont Stakes scheduled for the following month.
Payouts for the 148th Preakness Stakes
The Preakness Stakes will be run on Saturday, May 20 at Pimlico Racetrack. The field and odds for the 2023 Preakness Stakes, including the 2023 Preakness Stakes best bets, will be better known closer to the day of the race.
The almost certain favourite for the 2023 Preakness Stakes will be Kentucky Derby winner Mage. He is trained by Gustavo Delgado.
Preakness Stakes Betting FAQ
When is the Preakness Stakes?
The Preakness Stakes is traditionally run two weeks after the Kentucky Derby. The 2023 Preakness will be run at Pimlico Racecourse on Saturday, May 20, 2023.
Where is the Preakness Stakes?
The Preakness Stakes is run at Pimlico Race Course in Baltimore, Maryland.
Will the Preakness Stakes be on TV?
The Preakness Stakes will be on national television once again in 2023. NBC will televise the Preakness, and the post time is expected to be around 5:45pm Eastern Daylight Time.
How many horses compete in the Preakness Stakes?
Up to 14 horses are allowed to compete in the Preakness Stakes.
How many people attend the Preakness Stakes each year?
Most years, between 130,000 and 140,000 people attend the Preakness.
What is the purse for the Preakness Stakes?
The purse for the 2023 Preakness Stakes is $1 million guaranteed.
Which Triple Crown races follow the Preakness Stakes?
Most years the Preakness is the second Triple Crown race, after the Kentucky Derby. The Triple Crown is back to its normal schedule, so only one Triple Crown race follows the Preakness: the Belmont Stakes.
How long is the Preakness Stakes?
The Preakness Stakes is one and three sixteenths miles long. It is the shortest of the three Triple Crown races.
Who is the 2023 Preakness Stakes favorite?
The almost certain favourite for the 2023 Preakness Stakes will be Kentucky Derby winner Mage. He is trained by Gustavo Delgado.
Is it possible to bet on the race from your home?
Yes! Bettors can bet and even watch the races from their own home without any difficulty. All they need is access to a device such as a computer, smartphone, tablet, or another device with internet access.
Bettors then have access to two options; they can either access a sportsbook online and place bets that way or to download software from one of the oddsmakers onto their device and get instant betting access.
Can you bet the Preakness Stakes from a mobile device?
Yes, you can! You can visit sportsbook websites directly from any mobile device. Many sportsbooks also offer mobile betting apps that allow you to get the best odds and betting experience with just a few taps on your screen.
What are the best sportsbooks for betting the Preakness Stakes?
There are many sportsbooks that offer Preakness betting, and choosing the right one can be daunting.
Fortunately, our experts have reviewed many sportsbooks and come up with a list of the best ones for racing, whcih are available in the sportsbook reviews section of this website.
Do online betting sites offer promotions for betting the Preakness?
The top sportsbooks always offer a variety of promotions to players, including free money and bets. Most racebooks offer a horse racing rebate. Those rebates vary in value, but typically run between 7% and 15% of daily bet volume. Those bonuses are paid out every day regardless of whether you win or lose.
Do any online betting sites offer live streaming of the race?
Unfortunately it is not common for partners to stream the race live, though companies and bettors are lobbying for that to happen. It is worth checking closer to the date of the race whether your preferred betting site has contracted for streaming, and you can always watch the NBC telecast as well.
What bets are available on the Preakness?
Horse racing offers one of the broadest betting markets of them all. Some bets are simple and straightforward, though some others are more difficult to hit. It's important to pick a bet which you can be confident in and feel the payout and risk are balanced – at least to some degree!
The following types of bets are common in horse races:
– Win
– Place
– Show
– Quinella
– Exacta
– Trifecta
– Superfecta
– Double
– Pick 3
– Pick 4
– Pick 5