Fort Erie Race Track, established in 1897, is a summer staple for Canadian racing fans and visitors from just over the Canadian border. The track has battled back from nearly going out of business to stay one of the most popular tracks in Canada for betting as the only major dirt racetrack.
Fort Erie also plays host to the second jewel of the Canadian Triple Crown, the $500,000 Prince of Wales Stakes, first run in 1929.
The 2022 Fort Erie Prince of Wales stakes is due to take place on September 13th. The odds were last updated on May 23, 2022:
It is a beautiful property just one mile from the United States border and is in the quaint and quiet town of Fort Erie in Ontario. The Fort Erie Race Track sits on 144 acres, has a one-mile-long dirt track, and a seven-furlong turf course.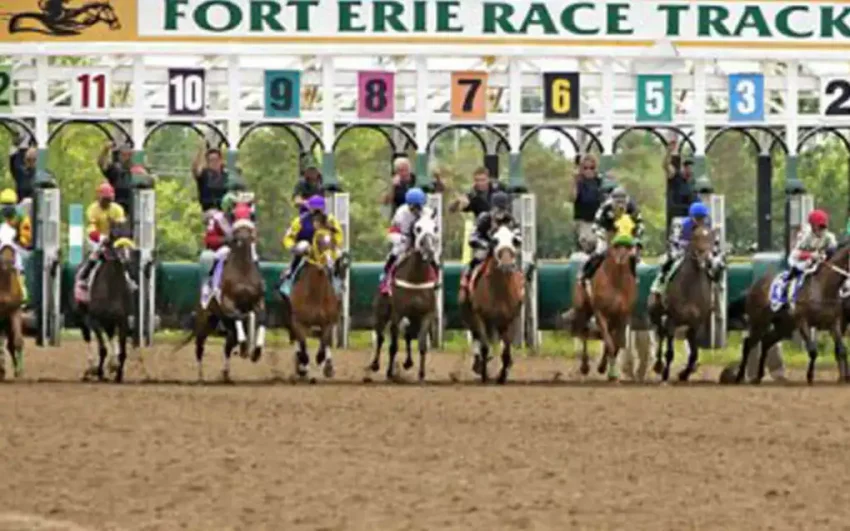 Fort Erie Horse Racing Odds
With full fields and contentious races at Fort Erie where both local runners and rivals from nearby Woodbine can provide deep and interesting contests, bettors not on site will need to use a reputable online racebook to get the best Fort Erie horse racing odds.
An online racebook not only provides players with a more convenient way to enjoy the action but also puts cash back into their pockets via loyalty, bonus and rebate programs. Here are a few recommended choices:
View All Sports Betting Sites
Fort Erie Race Track is open for betting from late May through mid-October. They run on Mondays and Tuesdays so as not to clash with other tracks for wagering. Bettors can enjoy Fort Erie on a day many tracks and sports are quiet. You must be 18 years of age or older to bet on Fort Erie Race Track.
The Fort Erie Raceway has been ridden by several top riders, and the winning rider and trainer of the Puss N Boots Cup in September celebrates by jumping into the infield lake, much as Puss N Boots the horse way back in 1961.
The Puss N Boots Cup is one of five stakes races at Fort Erie Race Track every year, headed by the second leg of the Triple Crown, the Prince of Wales Stakes, but also including the Molson Cup, Bob Summers Memorial Cup, and the Andy Passero Memorial Cup. The Molson Cup and the Andy Passero are for fillies and mares, and the Prince of Wales is for three-year-olds only.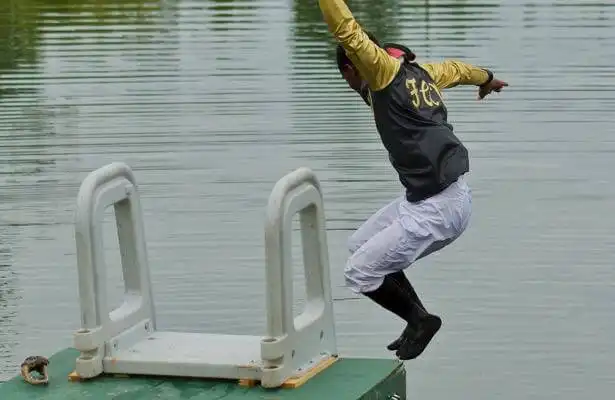 Fort Erie Horse Racing Entries
With live racing on Mondays and Tuesdays, entries for Fort Erie can be found on all the major betting sites. Visit this page to learn the best online horse racing betting sites.
Fort Erie offers the typical win, place, and show wagering (first, second, and third), as well as exactor and triactor. Known as exacta and trifecta in the United States, this means picking the top two or three finishers in order, or by boxing them they can come in in any order. There is also the superfecta, where bettors select the top four horses to come in in order.
Fort Erie betting also offers a Super Hi 5, by selecting the top five horses in order. There are multi-race wagers, such as the Daily Double (two races in a row), the Pick 3, the very popular Pick 4, and the Pick 5. In these multi-race wagers, bettors can build a ticket by keying or singling a horse in a race to keep the cost down. Otherwise, the cost grows exponentially with each horse added per race.
After the horses at Fort Erie are entered, bettors can observe them either live on track or via satellite wagering in the paddock and look for signs of preparedness. A bright coat and interesting attitude can signal a horse is ready to run, while a dull coat or a horse that is sweating badly may not be at its best.
Horses that have raced and trained over the Fort Erie Race Track surface can have an edge against those shipping in from other provinces or racetracks. Look for excellent past performances over the Fort Erie track, or those with riders or trainers who have done well at Fort Erie in the past.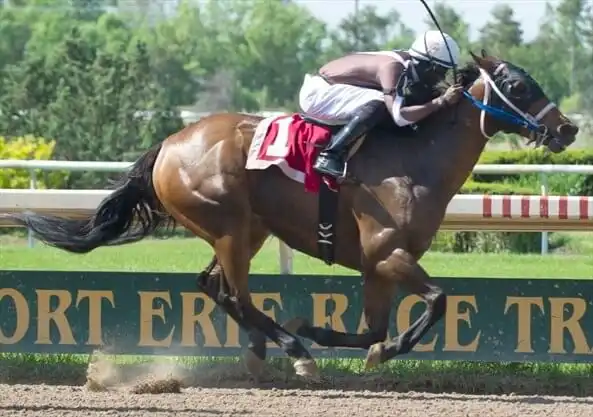 Fort Erie Race Track Results
Famous horses that have graced Fort Erie Race Track include Northern Dancer, Dance Smartly, With Approval, Peteski, Wando, and the mare Wonder Gadot. The picturesque Fort Erie Race Track is popular with bettors, and wagering has increased at the Ontario track in recent years.
Following the Queen's Plate in late June or early July and preceding the Breeders' Stakes in August, the Prince of Wales officially became part of the Canadian Triple Crown in 1959. The race, inaugurated in 1929, is restricted to three-year-olds that were bred in Canada.
The most famous winner of the Prince of Wales was the filly Dance Smartly who won the event in 1991 before going on to sweep the Canadian Triple Crown and the Breeders' Cup Distaff. Dance Smartly was elected to both the Canadian and United States Racing Halls of Fame for her accomplishments in both countries. Her son, Scatter the Gold, went on to win the Prince of Wales as well.
Only horses bred in Canada can enter the Prince of Wales and the rest of the Canadian Triple Crown. E. P. Taylor won nine editions of the Prince of Wales from 1951 through 1988. Sam Son Farm has won it three times. Although the race was inaugurated in 1929, it was first run at Fort Erie in 1959. With Approval and Izvestia are two popular Canadian Triple Crown winner. In 2019, the winner was Tone Broke, who was American-based and shipped north of the border just for the Canadian Triple Crown.
Click here for further horse racing betting resources.