Justin Rose Odds 2020
Odds updated on December 3, 2019 - Bet365 prices are subject to change.
One of the most recognizable names in professional golf, Justin Rose has been a regular on the PGA Tour since 2007 and you can always bet on his golf odds.
Justin Rose's Odds to win any tournament he enters will usually be near the top of board. Rose is currently the number three golfer on the planet according to the Official World Golf Ranking (OWGR).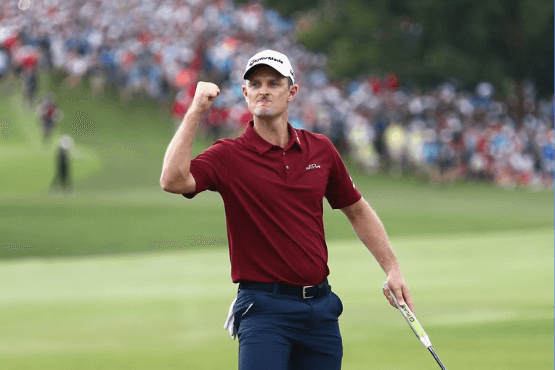 What are Justin Rose's next competitions
Justin Rose ended 2018 Number two in the OWGR, and maintained that spot up until the PGA Championship. Dustin Johnson leapfrogged him into second place.
Justin Rose's odds to win that event were around 12.00. Earlier this season when Tiger Woods won his fifth Green Jacket, Justin Rose's odds to win the 2019 Masters were 14.00, the exact same price as Tiger Woods was given.
Justin Rose's early odds to win US Open, opened at 17.00. It took place from June 13 to 16, 2019, at legendary Pebble Beach in California. Rose won the 2013 U.S. Open at Merion Golf Club when he held off Jason Day and Phil Mickelson to clinch the title. Rose tied for 3rd as Gary Woodland won the 2019 tournament.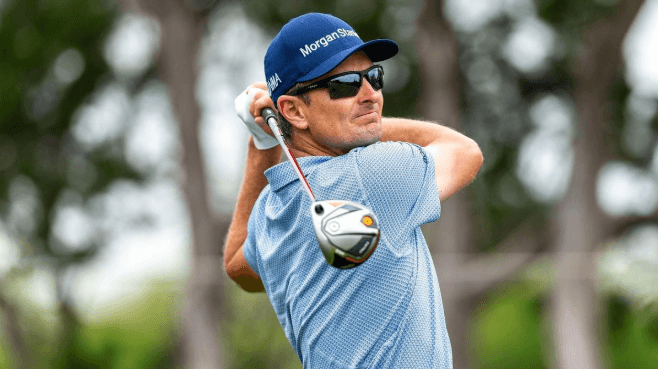 So far, however, in 2019, Rose has underperformed in major tournaments finishing 29th in the PGA Championship and missing the cut at the 2019 Masters.
That being said he won the Farmers Insurance Open in January and came 3rd just a couple of weeks ago at the Wells Fargo Championship, an event that runs concurrently with the Volvo China Open.
One wonders how many tune up events Rose will opt for between now and the US Open. As 2020 approaches, we look back on the 4 majors and 17 events in total Justin competed in. 
Still, Rose ranks 170th in the FedEx Cup standings way down in the rankings, after not winning any majors throughout the year.
One of his toughest opponents in these tournaments is Jason Day. We dedicated a full page on Jason Day's odds.
Odds to Win the Next Majors
These are top golf betting sportsbooks - Pick the best one for you:
Who is Justin Rose
Justin Rose is an English Golfer who was born in Johannesburg, South Africa on July 30, 1980. He moved to England at the age of 5 and took up golf as a young child.
He started on the Europen Tour in 1999, winning 12 events before officially starting his PGA Tour career when he joined in 2003.
In 2016 Rose received the Order of the British Empire (MBE) for winning the Olympic Golf Gold Medal, and overall excellence in his field.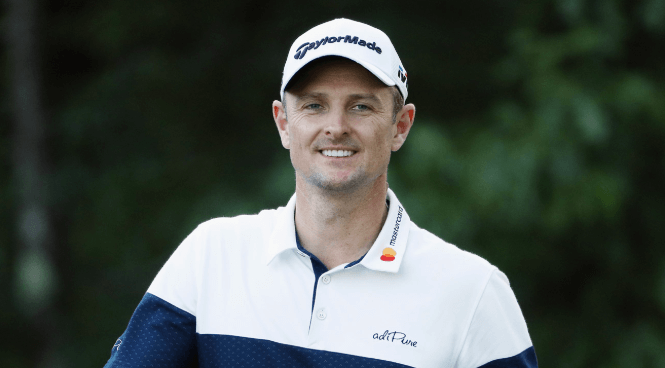 Who is Justin Rose's caddy
Justin Rose's long time caddy Mark "Fooch" Fulcher is now back in action after recovering from heart surgery in January 2019.
Who is Justin Rose married to
Justin and his wife Kate Rose, formerly Kate Phillips, an international gymnast, married in 2006. They have a son and daughter.
Who sponsors Justin Rose
Justin Rose has recently parted ways with TaylorMade and they are no longer listed as sponsors on his official site
He currently still partners with Honma, Bonobos, Hublot, Mastercard, Morgan Stanley, Zurich and  Lamkin Golf Grips
How much does Justin Rose make
Justin Rose has a net worth of $40 Million US. A fair bit of that came from winning the 2018 FedEx Cup which awarded him a prize of $10 Million US.
Justin Rose's Career
When did Justin Rose win the Masters
Justin Rose is still yet to win the Masters and earn the coveted Green Jacket. He has come close on several occasions finishing 5th in 2007 and coming 2nd twice in 2015 and 2017
Justin Rose's titles
Justin Rose's PGA tour wins include:
Memorial Tournament 2010
AT&T National 2010
BMW Championship 2011
WGC - Cadillac Championship 2012
U.S. OPEN 2013
Quicken Loans National 2014
Zurich Classic of New Orleans 2015
WGC - HSBC Champions 2017
FORT Worth Invitational 2018
Farmers Insurance Open 2019 
Justin Rose's early odds to win US Open, open at 17.00. He has 15 top ten finishes in majors in his career, 9 of them placing in the top five