COVID-19 has cancelled most of the sports events globally, and that has an inevitable effect on sports betting too. Luckily esports are ready to fill the void and step up to claim their place in the pantheon of betting next to sports, casino, bingo, lotteries and poker.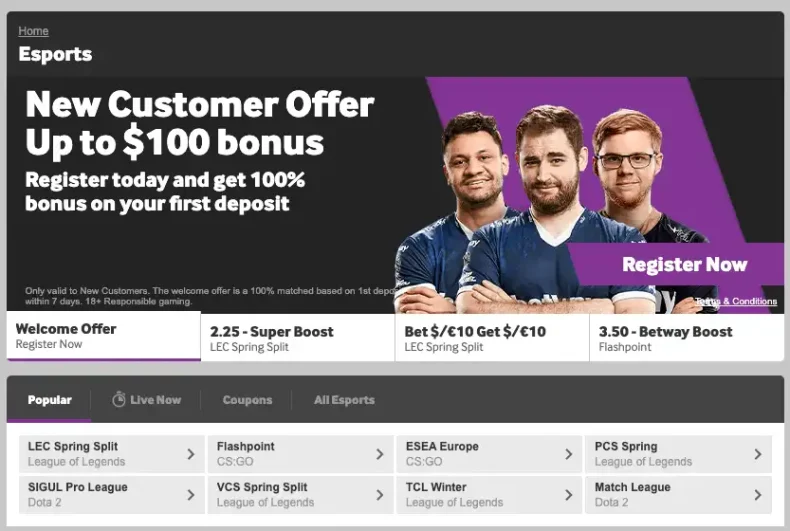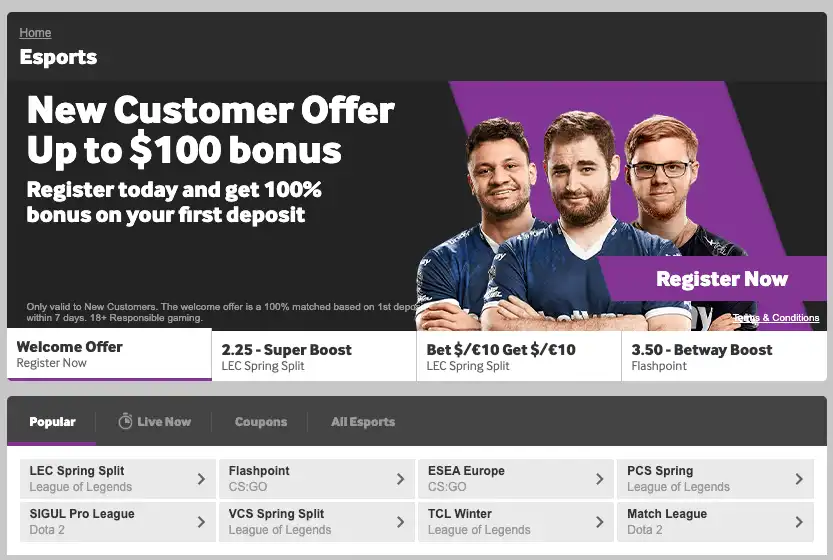 Betway's eSports portal is one of the best
Betway is amazing with esports
Bookies and punters have been telling us that esports are coming and that they are going to get more and more important for the betting public, but not many have put their money where their mouth is.
Betway is an exception here. They believe in esports and you can see it from their site:


Esports is one of the big boys of betting at Betway
Like you can see, esports is a real vertical next to the big boys – sports and casino. Too many sportsbooks say that esports are important, but then give them similar real estate as they give to the Slovenian handball League.
The logic is that you rarely hide something that is really important, and by highlighting esports Betway is saying that they believe in the future of betting on the outcome of computer games.
The highlight of Betway's esports selection at the moment is Esports Boost, where you can bet on CS:GO and League of Legends or Dota 2.
You can also bet on Call of Duty, Starcraft and Starcraft 2 at Betway esports.
Spin Sports is a good esports alternative
If you want to create a little competition between esports bookies, you should check out what Spin Sports has to offer. Games are mostly the same, but you could find higher odds for certain markets.
William Hill dominates virtual sports
Ok, "What are virtual sports?" you ask. Well, it's simple and complicated at the same time: basically, it's computers playing sports against themselves. Betting on it is like putting money on one team while watching a FIFA game on your screen while the computer plays both teams.

Virtual sports are a good alternative for sports betting while leagues are suspended. William Hill features Virtual in the top menu (on the right).
It's much easier to understand if you go to William Hill, enable flash and take a look for yourself; there's a video on top of the Virtual World where you can review all the virtual sports which you can bet on. Those include horses, dogs and football and many more.
It looks a bit funny, but I would be lying if I told you that I was not interested after seeing the video. I'm not sure if this will be a winner for an extended period of time, but one thing is for sure – your first virtual gambling session will be hilarious.
Virtual Sports at Sports Interaction (SIA)
Well, with regular sports off the menu, it's time to try something new. It's no different from normal betting, except it's on a game – similar to how esports betting works. Sports Interaction (SIA) is offering a broad range of different sports to wager on.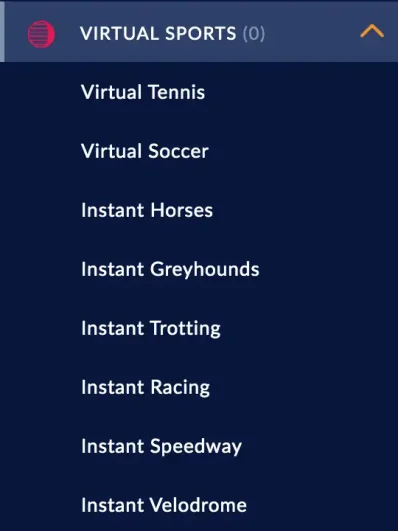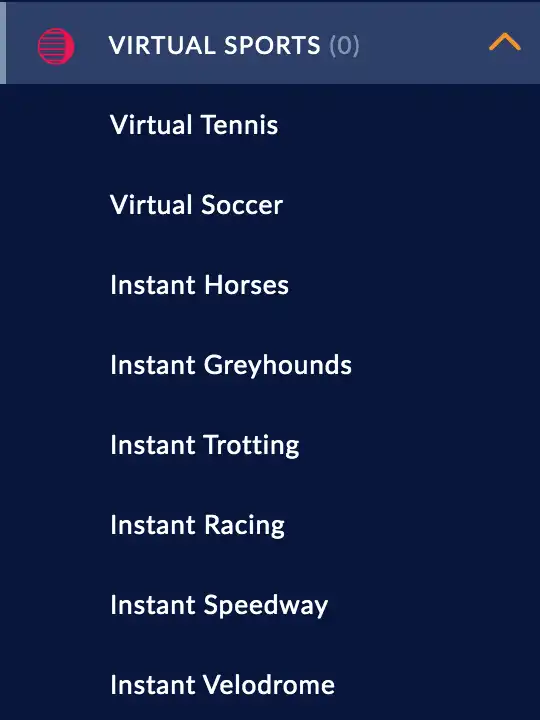 For those that are new esports or virtual betting, we get it. The idea of betting on a virtual thing that you have "no idea" how it will end, don't worry this is for those new to virtual and esports betting. Take a look a look at the stats; results, players, league position and this will help you to make high-value wagers.