Saskatchewan Roughriders Stadium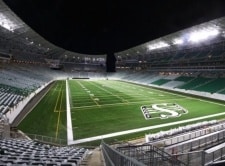 The brand new Mosaic Stadium just opened its doors during the fall of 2016. While it doesn't have the memories of the old Mosaic Stadium, it will be more a modern upgrade for both sports fans and eventgoers. The new stadium will be a center piece for the province and will be located a few blocks west of the old stadium (which will be demolished and the space used for mixed projects). Construction of the stadium begun in 2014 and it was declared "substantially complete" during the summer of 2016.
Mosaic Stadium Seating
The new venue will be twice the size and will deliver incredible game day experience with a sunken bowl to ease spectator access, expansive concourses, 38 suites for corporate partners and a plethora of concession and hospitality offerings. The design includes a translucent spectator roof and open south end zone directly connecting the stadium to the community.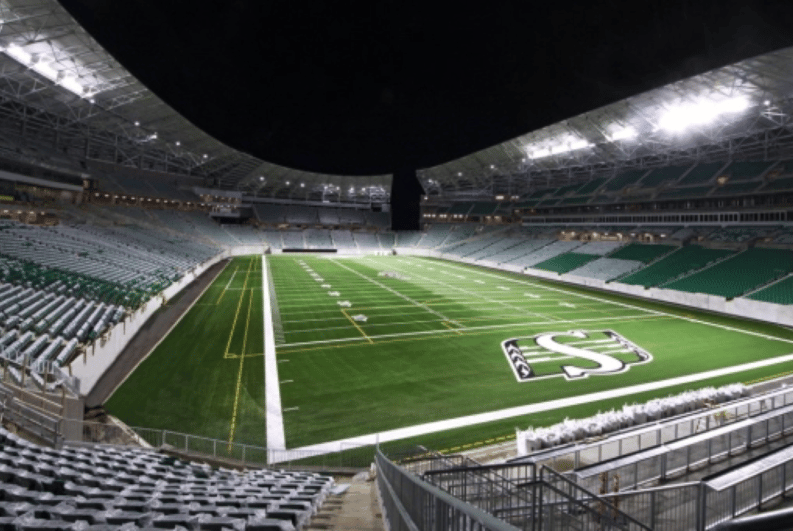 Saskatchewan Roughriders Home Schedule
They play in the smallest market in the CFL, and the second-smallest major league market in North America but the Saskatchewan Roughriders are the league's most popular team. Fans throughout the province flock to the Mosaic Stadium to catch their beloved Riders in action. The team has won four Grey Cups and are the third-oldest professional gridiron football team still in existence. Whether they finish first or last, Rider Nation will be behind them in full force.
Hotels Near Mosaic Stadium
There are a handful of hotels within two kilometers or less of the Mosaic Stadium. One of the most popular is the Four Points by Sheraton. The super friendly staff and soft beds often get rave reviews. The Wingate by Wyndham is noted for its convenience being right by the downtown core and close to all the shopping and transit. The Hotel Saskatchewan, Autograph Collection is more upscale and is beautiful with great staff.