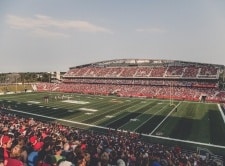 The TD Place Stadium is both a new and classic stadium rolled into one. The stadium, located at Lansdowne Park, on the southern edge of The Glebe neighbourhood by the Rideau Canal is home to the newly established Ottawa Redblacks. The playing field was first cleared in the 19870s and a small grandstand was built in the 1920s until it was replaced in 1960. The stadium was initially rebuilt in 2008.
TD Place Stadium Seating
Lansdowne Park is one of the city's main attractions and is a beautiful space that blends modern facilities, courtyards, heritage buildings and green space. It featrues events and activities throughout all seasons. Fully developed around 2015, the stadium itself has a CFL fanzone packed with a virtual reality station and a giant #MarksFanCam. The field has a massive HD screen on the opposite of the park and modern sound systems to enhance the football experience.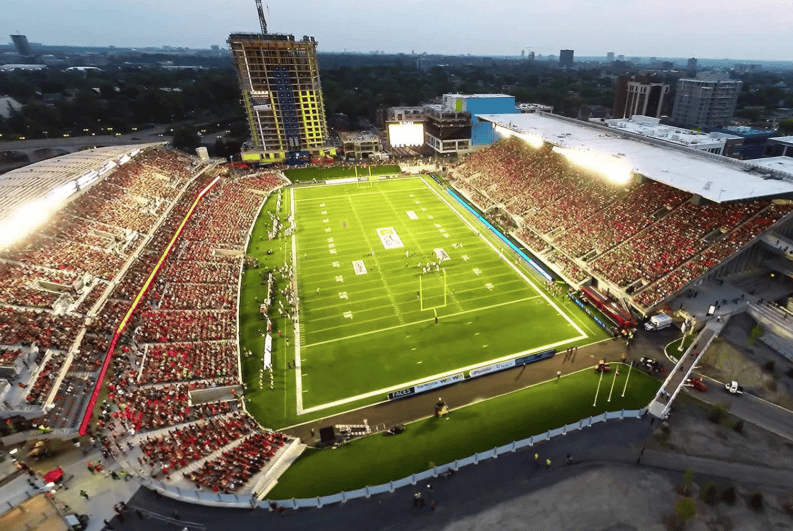 Ottawa Redblacks Home Schedule
Third time's the charm. The Redblacks are the third CFL team play in the city of Ottawa following the Ottawa Rough Riders from 1876 and the Renegades in 2002. The Redblacks begun CFL play in 2014 and acquired former Grey Cup MVP and two-time Most Oustanding Player of the Year Henry Burris to captain the offense though they finished deadlast at 2-16.
In 2015, they improved significantly going 16-2, finishing first in the East and making it to their first Grey Cup appearance in a losing effort.
Hotels Near TD Place Stadium
Ottawa is a great tourist destination for those looking for a quiet getaway and the Cartier Place Suite Hotel has that homey feel that is perfect. It is convenient and comfortable with fantastic service and one Ottawa's highest-rated hotels. The Best Western Plus in downtown Ottawa is a bit closer to the stadium and has great value with free breakfast and excellent service.
The Business Inn & Suites likewise has great value and free breakfast with a fantastic location and a decent view of downtown Ottawa.