Toronto Argonauts Stadium
Located at the iconic Exhibition Place in Toronto, BMO Field became the official house of the Toronto Argonauts beginning the 2016 season. It first opened in 2007 and is owned by the City of Toronto but managed by Maple Leaf Sports & Entertainment (MLSE). Originally created for soccer (home of the Toronto FC), the stadium has undergone a few tweaks and has since hosted rugby and football games.
The field uses grass, a stark contrast to the AstroTurf the Argos used to play in.
BMO Field Seating
From 2014 to 2016, the BMO Field underwent some renovations and added an upper deck to the east grandstand, a roof over the seating areas and lengthened the field to make it suitable for Canadian football. The seating capacity was also increased and some artificial turf was added to specific portions of the endzone for football games.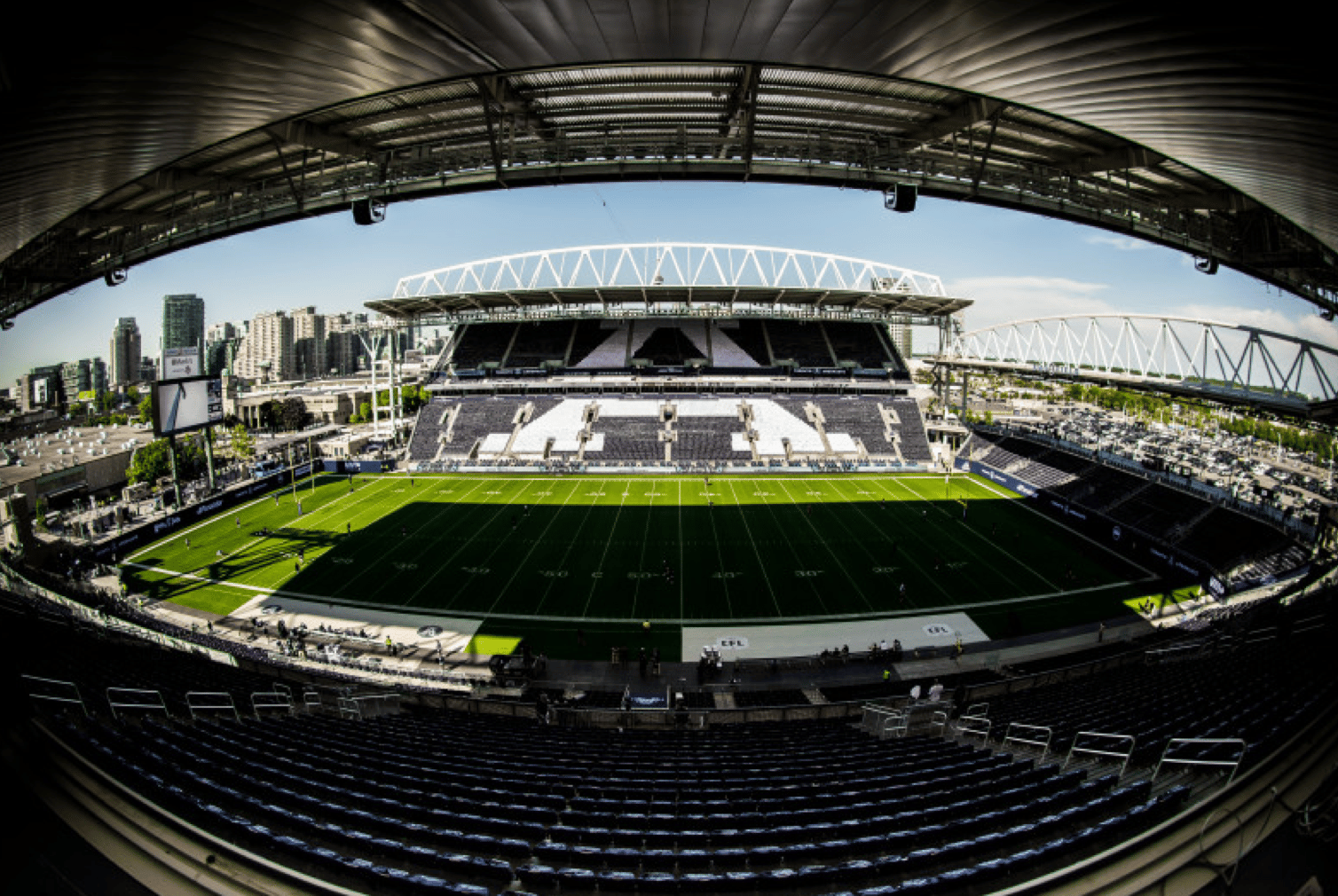 Toronto Argonauts Home Schedule
The Argos are the oldest pro sports franchise in Toronto and also the oldest existing professional sports team in North America still using its original name all the way back to 1873. They have won the Grey Cup 16 times in 22 appearances, a CFL record. Their latest came in 2012 when they won the iconic 100th Grey Cup right at home. With a superstar quarterback, playmaking receivers and solid management, the "Double Blue" hope to maintain being the cream of the CFL's crop.
Hotels Near BMO Field
Located just a bit south of the entertainment district in Toronto, there are plenty of fun hotels to stay in starting with the Drake Hotel. The service here is topnotch and there are live events during the evening both at the bar and night club. The Gladstone Hotel is not too far from the Drake and is a funky boutique hotel in the fun parts of the city. For a truly luxurious experience, try the Hotel Le Germain at the Maple Leaf Square. This is located by the Air Canada Centre and close to the Rogers Centre. It's a five-star hotel conveniently located near the major sporting attractions, restaurants and liquor shops.
A Look at the history of the Argonauts
The CFL is loved in Canada, because it's been around for so long, with the Argonauts playing in the Canadian Football League since 1873. With almost one and a half centuries in the sport, it's no wonder they've won so many Grey Cup titles. Looking at all the titles, they have won 17 in total; back in 1914, 1921, 1933, 1937, 1938, 1945, 1946, 1947, 1950, 1952, 1983, 1991, 1996, 1997, 2004, 2012, and 2017. While they haven't won it in the last few years, we expect them to be amongst the finals again very soon.