Montreal Alouettes Stadium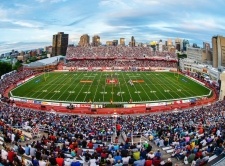 The Molson Stadium or the Percival Molson Memorial Stadium in its entirety is an outdoor football stadium located downtown on the slopes of Mount Royal. The stadium is named after Percival Molson and is owned by McGill University. It's served as home to the Montreal Alouettes originally from 1947 to 1967 and from 1998 to present.
It was the smallest stadium prior to renovation in 2009 and has a running track surrounding the playing surface, which has become the field's defining appearance.
Molson Stadium Seating
The stadium originally opened in 1915 but underwent a much-needed renovation in 2009. They bumped up the seating capacity by nearly 5,000 seats before the 2010 CFL season. The temporary bleachers were replaced with 1,500 permanent seats and 19 new private suites were added. HD video monitors and an upgraded sound system were also part of the renovation.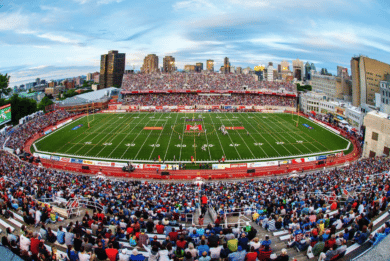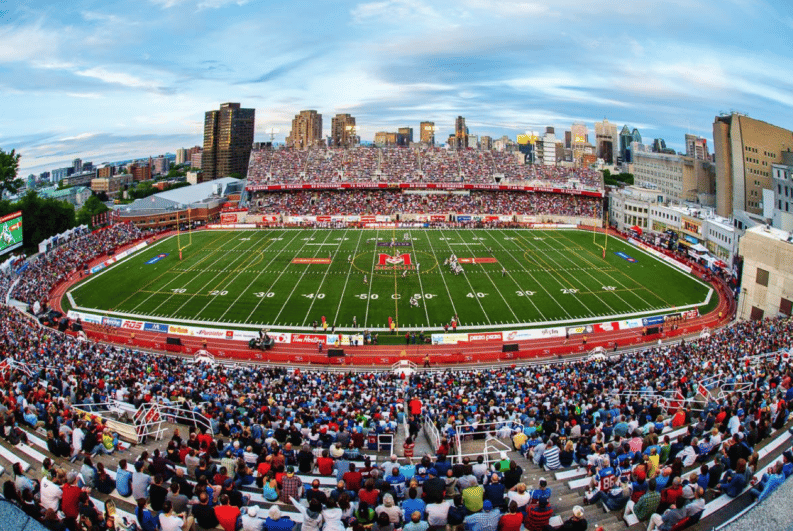 Montreal Alouettes Home Schedule
The "Als" are a modern dynasty having won three Grey Cups between 2002 and 2010 and appearing in a total of eight championship game.
They were first conceived in 1946 and were a dominant franchise in the 1970s winning three Grey Cups but underwent some turbulence in the 1980s and folded twice. The current Alouettes franchise was established in 1996 as the former Baltimore Stallions. From their reestablishment to 2014 they set a CFL record for the active longest playoff streak and now in a period of rebuild, they look to recapture their optimal form and add to their seven Grey Cups.
Hotels Near Molson Stadium
It's Montreal! There will be no shortage of fantastic hotels to stay in beginning with the Parc Suites Hotel just a half kilometer away from the stadium. It's a great value for a mid-range hotel, which is small but stylish and at a convenient location. The Residence La Citadelle is affordable and is at the best location: just a few blocks from Saint-Laurent, Old Montreal, Old Port and the mountain. For a higher price and a bit more of a travel, the Sofitel Montreal Golden Mile is one of their premiere luxury hotels. The service is praised and the food is some of the best.