Hailed as the greatest boxer of his era, Floyd Mayweather Jr. has done it all. He has won championships in five weight classes, defeated legends like Oscar De La Hoya and Manny Pacquiao and has become boxing's richest athlete.
Globally, Mayweather is an icon and has expanded his interests to entertainment and entrepreneurship. Will he ever return to the ring? Only money will tell. Here is Mayweather's betting odds profile.
The odds for the Floyd Mayweather Jr. prop bets are now available, with a number of unique currently wagers on the market. The odds are subject to change and were last updated on May 23, 2022:
Boxing isn't the same without "Money" Mayweather and he is a huge icon for sports betting in Canada. It becomes viral whenever Mayweather has a fight lined up and whether he is retired or not, he will always find his way into the headlines. Boxing odds always have Mayweather odds:
Will Mayweather fight Manny Pacquiao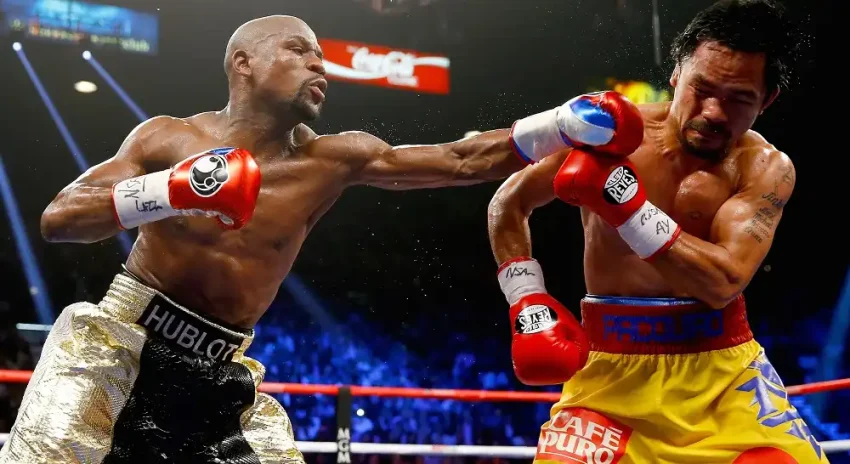 This is the question boxing fans everywhere are secretly wondering about. Despite both being well past their prime, they are still boxing's two biggest superstars. And it is hard to think of a reason why a sequel to the boxing's richest bout wouldn't happen.
Mayweather's fight odds currently have him as a significant favourite (1.385) while Pacquiao's odds are a bigger underdog (3.00) than he was in their original bout. When they both first tangled, Mayweather defeated Pacquiao handily, winning a unanimous decision.
But at the time, Pacquiao had an injured shoulder and wasn't his usual fiery self. If this is the case, Pacquiao can give Mayweather a better fight if he was healthier.
At the moment, there is no official news on this fight happening although it has been built up. Pacquiao recently defeated Adrien Broner, one of Mayweather's cronies. Despite promoters trying to hype up the potential rematch, Mayweather seemed indifferent to the idea.
Bet365 has more Mayweather odds including the actual fight itself and the possibility of the fight.
What is Floyd Mayweather's next fight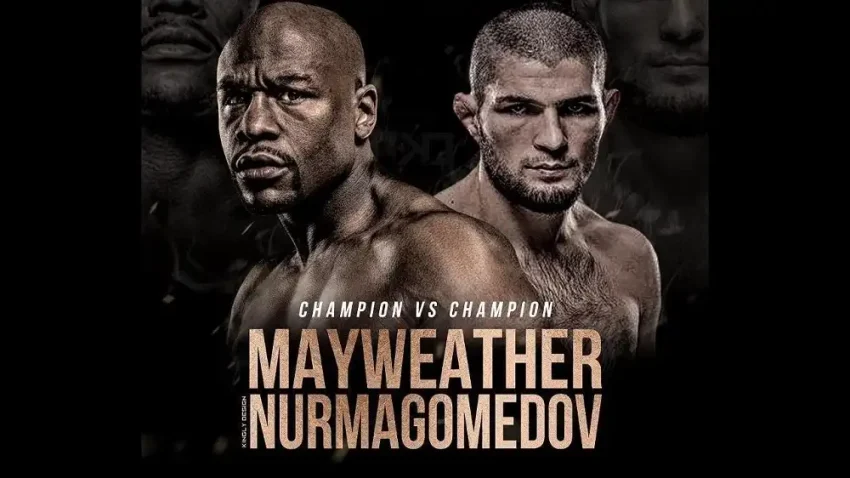 Mayweather may have officially retired, but he could come back for a larger-than-life event. Something along the lines of a crossover super fight against the new UFC champion Khabib Nurmagomedov could pique his interests.
Vegas odds have Mayweather as a massive 1.04 favourite if tangles with the Russian wrestler who has a comeback of 10.00 on the betting lines. While Nurmagomedov might seem like a fish out of the water as a grappler boxing with the greatest boxer of his era, don't count him out entirely.
Nurmagomedov can hit hard (he dropped McGregor) and will have all the boxing training he'll need. He is also younger, bigger, and stronger than Mayweather.
There is nothing official about this fight happening although you will constantly see it mentioned in the rumours.
See below the best betting sites where you can wager online and choose the best one for you:
Who is Floyd Mayweather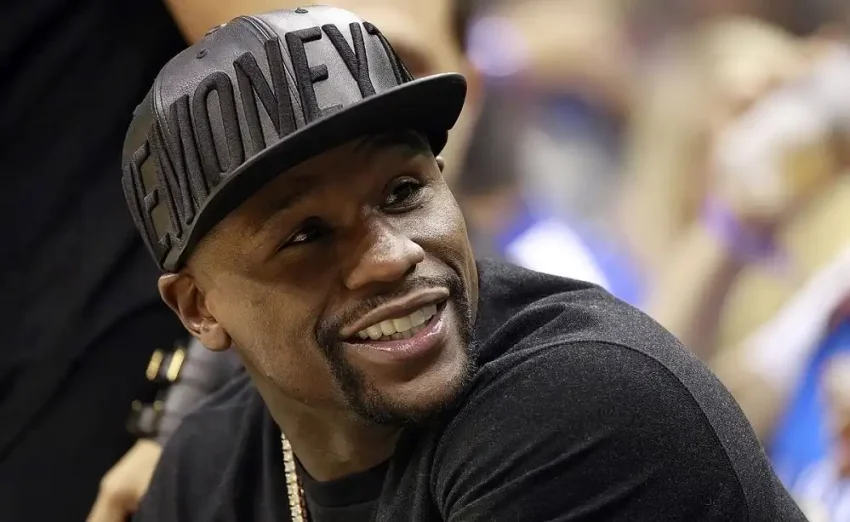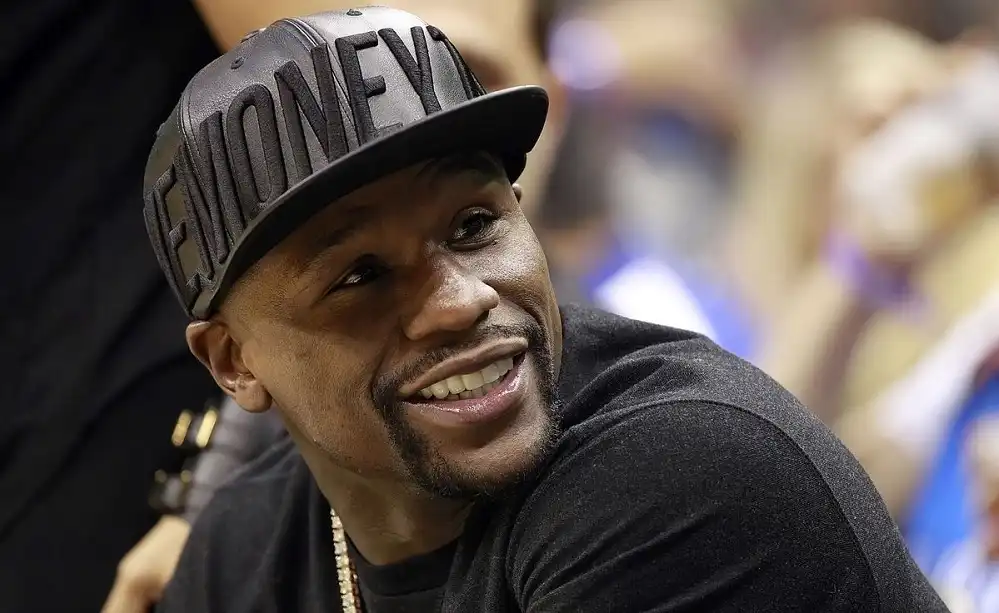 WHO IS FLOYD MAYWEATHER

Mayweather was born in Grand Rapids, Michigan to a family of boxers. His father is Floyd Mayweather Sr., a former welterweight contender who fought Sugar Ray Leonard. His uncle, Roger Mayweather was a former two-time world champion who fought legends Julio Cesar Chavez and Pernell Whitaker.

As made notorious by his former manager, 50 Cent, Mayweather has reading problems. Mayweather, who dropped out of high school to take care of his mother, is illiterate and there are many videos on the Internet that show his difficulty reading.
As boxing's richest athlete, Mayweather earns as much as $300 million in one year alone. He earns most of his dough through his fights.Mayweather started becoming a boxing draw after his fight with Arturo Gatti in 2005. He started earning significant amounts starting with his match with De La Hoya in 2007 where he earned upwards of $25 million.

In his fights with McGregor, Pacquioa, and Canelo, Mayweather earned $100 million, $120 million, and $41.5 million respectively as base pay. Although his fights have been his main source of income, Mayweather also gets significant cash through broadcasting deals like the $170 million deal he inked with Showtime in 2013.Endorsements are another money-maker for Mayweather. Some reports suggest he can earn up to $100 million a year with his endorsements.Lastly, Mayweather also has his own company, Mayweather Promotions, which is a boxing promotion but also organizes live entertainment events.
Depending where you look, Mayweather's net worth is estimated between $500 million to $1 billion.
Although he has four children (two sons and two daughters), Mayweather has never been married. He has dated three women primarily: Josie Harris, Melissa Brim, and Shantel Jackson. Harris was Mayweather's high school sweetheart and longtime girlfriend from 1993 to 2007. She is the mother of three of his children. They were engaged in 2005 though Mayweather's alleged abusive demeanour cancelled any plans for a wedding.Brim was Mayweather's other girlfriend and reportedly dated him somewhere from 1998 to 2012. But like Harris, Mayweather was abusive to her and the two never even got engaged. Jackson was Mayweather's third girlfriend and the second to whom he was engaged. They dated in 2006 but broke up for, once again, the abusive nature of Mayweather. Outside these three women, Mayweather has had several flings with the likes of Jessica Burciaga, a former Playboy Playmate of the Year, and Abi Clarke, a reality TV star.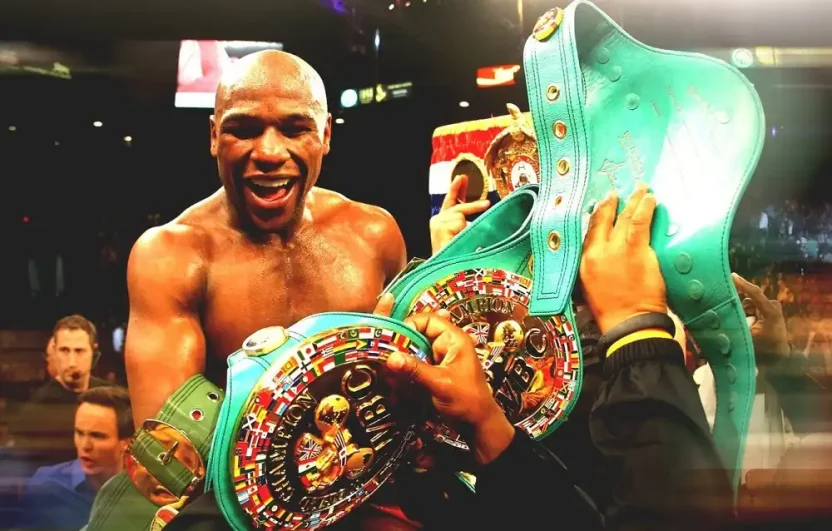 Floyd Mayweather's record
Mayweather's boxing career has spanned four American Presidents, two decades, and over 20 years. He went professional as a 19-year-old and won by technical knockout. He would compile a 17-0 record before winning his first title, the WBC super featherweight belt in 1998.
He has held multiple world titles in five weight classes and the lineal championship in four. But it wasn't until he fought and defeated Oscar De La Hoya that he started to become a superstar.
With his unbeaten record, boxing odds always have Mayweather as a favourite. Just look through Mayweather's odds history.
Here is his most recent boxing record:
| | | | | | | | |
| --- | --- | --- | --- | --- | --- | --- | --- |
| Result | Record | Opponent | Weight | Result | Round | Year | Location |
| Win | 50-0 | Conor McGregor | Welterweight | TKO | 10 | 2017 | USA |
| Win | 49-0 | Andre Berto | Welterweight | Decision (Unanimous) | 12 | 2015 | USA |
| Win | 48-0 | Manny Pacquiao | Welterweight | Decision (Unanimous) | 12 | 2015 | USA |
| Win | 47-0 | Marcos Maidana | Welterweight | Decision (Unanimous) | 12 | 2014 | USA |
| Win | 46-0 | Marcos Maidana | Welterweight | Decision (Majority) | 12 | 2014 | USA |
| Win | 45-0 | Canelo Alvarez | Light Middleweight | Decision (Majority) | 12 | 2013 | USA |
| Win | 44-0 | Robert Guerrero | Welterweight | Decision (Unanimous) | 12 | 2013 | USA |
| Win | 43-0 | Miguel Cotto | Light Middleweight | Decision (Unanimous) | 12 | 2012 | USA |
| Win | 42-0 | Victor Ortiz | Welterweight | KO | 4 | 2011 | USA |
| Win | 41-0 | Shane Mosley | Welterweight | Â Decision (Unanimous) | 12 | 2010 | US |
Floyd Mayweather's historical fights
Mayweather has been the king of boxing for well over a decade and he has crafted countless masterpieces in the ring. However, there is a handful that stands out and best exemplifies the style and grace of Mayweather:
Mayweather vs McGregor
For Mayweather's final fight, he took on mixed martial artist and two-division UFC champion Conor McGregor in "The Money Fight." Preceded by outrageous fanfare and ludicrous amounts of hype, Mayweather justified all of this when he put on one of his most exciting matches.
Mayweather played with McGregor for the first few rounds, tiring him out and finishing him in the tenth. Following the bout, Mayweather officially retired.
Mayweather vs Pacquiao
Dubbed the "Fight of the Century", Mayweather and Pacquiao broke all kinds of financial records for this bout. The PPV sold over 4.4 million purchases and generate over $410 million in revenue.
The fight was the culmination of a six-year buildup between the two greatest boxers of this era. But when the bell rang, it was clear who the better legend was. Mayweather outclassed Pacquiao en route to a clear-cut decision.
A rematch could be in the works.
Mayweather vs Canelo
Even though the young hungry lion ultimately seizes the kingdom from the old one, it wasn't the case in this one. Despite significant hype and an unbeaten 42-0 record behind him, Canelo Alvarez was just another scalp.
Mayweather took the Mexican's best shots and after a close first few round, took the youngster to class. This bout became Mayweather' second-biggest PPV bout at the time.
If you love boxing, you might want to check current Canelo Odds.
Mayweather vs Marquez
After a 21-month hiatus, Mayweather returned to take on Marquez, the #2 pound-for-pound fighter at the time. Mayweather didn't miss a beat as he thoroughly outclassed the Mexican great beating him in almost every round.
The event drew over one million PPV buys making it only the fifth non-heavyweight main event to do so and the first without Oscar De La Hoya.
Mayweather vs De La Hoya
"To be the man, you've got to beat the man." And this is exactly what Mayweather did in the biggest fight of his career. Matched against six-division world champion Oscar De La Hoya, Mayweather weathered the Mexican legend's early onslaught and outboxed him through the majority of the fight.
Mayweather won a split decision and broke the PPV record at the time.
Mayweather vs Gatti
A star was born when Mayweather headlined his first PPV bout against fan favourite. Despite having 33 victories and being a significant favourite over Gatti, many thought Mayweather would finally be tested. Gatti was renowned for his extremely aggressive style.
But Mayweather passed this test with flying colours schooling the grizzled veteran for six rounds until the referee forcibly stopped the fight.