Bankroll management (BM) is a new concept for many in the sports betting and gambling world, but one that has become a key tool for many online players today.
Every bettor needs a plan. Learn more about the concept of bankroll management, betting strategy, and how to employ various fund management systems.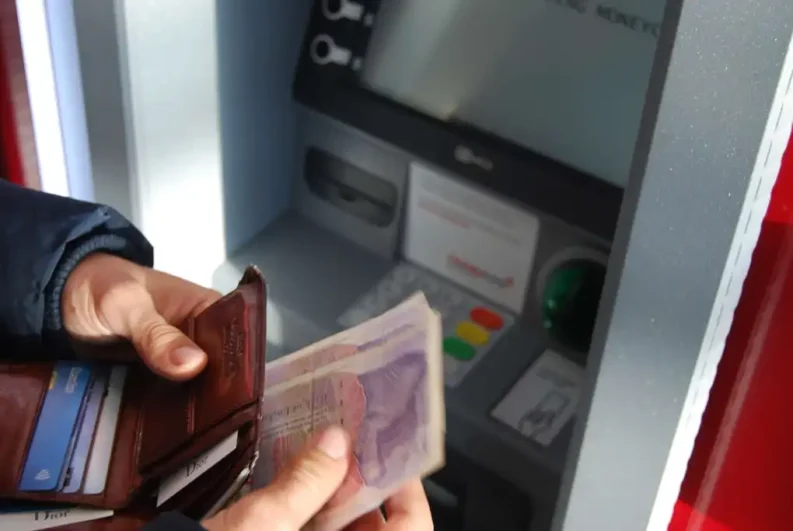 Starting bankroll for sports betting
The sharpest punters always have their own methodology. A fixed set of rules that they stick to and ensure they play with caution, but to the point that it limits there ability to play big when the time is right.
Management can range from meticulous betting routine, sticking to specific limits and refraining rash bets, or it can be working with a basic betting strategy. Whichever it is, it's essential to lay the foundations for a betting strategy early on and abiding by it when wagering.
This requires players to take the time to lay the blueprints, think outside the box and come up with some standardized betting practices to ensure consistency. Moderation and consistent betting are the pillars of bankroll management. But how does that breakdown?
Firstly, conscious of what you're spending. Every new bettor can get carried away, hit a few wins then turn into a bit of a hot-head and end up emptying the funds from their account on a few reckless bets. High-rollers become just that by using a combination of depth of sports knowledge and some basic mathematics.
Every bettor has to be aware of their bankroll. And not just once a week, but all the time. For many bettors, they prefer to remain unaware of their total funds, due to superstition or even just after a few big losses. But, regularly checking your bankroll will allow you to moderate your betting and allow you to stick to a consistent strategy.
How much should I start with?
One of the fundamental questions regarding bankroll management is; "How much money should I deposit into my sportsbook account?" This isn't a question that can be answered with a particular sum of money, as personal finances vary wildly from player-to-player. However, principally, stay in your comfort zone and don't bet more than you can afford to lose.
This is something bettors must do themselves, and they must be honest and smart about it. What can you really afford to lose? Make a thorough assessment of your financial situation, look at what income and expenditure and come to a conclusion about how much you can afford to deposit into a sports betting site.
One way of approaching it is how much are you willing to lose? While this isn't an attractive way to evaluate your own funds, it's certainly a good measure of what's within your means.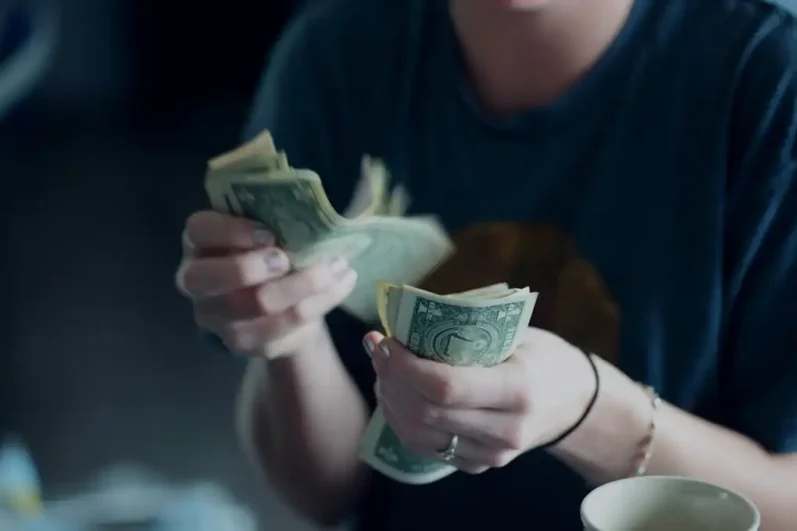 Evaluate your bankroll
What exactly does this mean? Well, it means regularly checking your funds and managing the funds that are in there. If after checking your sportsbook account you feel the account should be topped-up, this can be done.
Alternatively, there could be a large number of funds in the account and the bettor is playing far too cautiously. Whatever the result, it's important to get into the routine of checking the account.
Some bettors place just 5-6 bets a year, on major events like the Superbowl, Major League outright winners and global events like the World Cup or Olympics. While others gamble on a daily basis. As such, the frequency at which these two different types of players should be checking their accounts will vary massively.
Set a consistent pattern that you're comfortable with and stick to it. It's also worth noting, for those players that make regular withdrawals and deposits, it will be far more difficult to keep track of your bankroll.
Basics of bankroll management
It is said that up to 90% of bettors, who play regularly, have no bankroll management strategy of any kind. For those that are still doubting the value of having a strategy in place, we can assure you these players not managing their funds will have lost out on a lot of money.
Often what happens to players who are overspending or bottoming out the funds in their sports betting account too quickly is that they end up making rash bets to try and recoup their losses.
Betting sensibly is something that every betting should adhere to – but how can you do that when you're continually going broke and sitting on a bad cold streak?
Investment banking firms use fund management strategies to ensure they aren't investing (glorified betting) more than the firm can afford. Bankroll management for a sportsbook bettor is much the same. Mitigate the risk and maximize profit through strategic and well-informed betting.
Another advantage of managing your bankroll is tracking progress and keeping a record of what types of bets have been successful in the past. The time to think and process the bets, wins and losses is a useful tool and one which many bettors struggle to manage.
Many players employ particular methods to manage their finances, we will discuss the two main backroll methods used today. These relate to "BR%" and "units", which will go into detail about below.
The unit approach
One of the two principal methods for finance management among bettors, involving applying a fixed number of funds on every bet. An example of this might be betting in units of $5.
This method is designed for the new user and is extremely beginning friendly, as it requires little thought and ensures consistency. For those new players reading this, start managing your funds by the unit.
One of the best things about the unit approach is that it gives you the opportunity to choose a unit and stick with it for a period of time. This gives the player consistency and moderation in their betting.
Equally, bettors are free to adapt and change their betting patterns as they go, increasing or decreasing the unit. For example, a bettor may start out at $10 but may choose to increase the unit to $100 due to a recent run of form.
Bankroll percentage method
Bankroll percentage method is as exactly as it says on the tin, players place bets based on how much cash is left in their account.
This method is something players can employ at all times. For example, if the player feels very confident about a bet and wants to go big, they could place 5% of their funds. Whereas, if they are making a regular bet, or feel they should play more conservatively, they might place 1% of their funds.
For many, this is seen as the best way to calculate bet amounts, as your account grows proportionally throughout the account's lifetime.
This strategy is designed for long-term players or more dedicated bettors. Betting a percentage of your bankroll ensures you can't blow all your cash at once and works well for many players.
One pitfall of this method is that it can be difficult to accommodate the hot and cold runs that all bettors experience. But, users are welcome to increase the value of their %BR but must make sure it doesn't extend beyond their limits.
Bankroll management strategy
Bankroll management is about monitoring your funds, as much as it is about evaluating how much you can wager. Betting is the focus of any bettors strategy and employing a consistent and reliable betting strategy is of vital importance.
Knowing when to bet big, or to hold back and play a reserved slow-game is integral to every "sharp's" strategy.
Don't be irrational. Have an understanding of the market, know when the opportunities crop up and jump on them with heavy wagers when the time comes. Being able to level yourself out after a cold-streak and not losing control while you're hot – these are all essential tools for any serious player.
Another important trait of a seasoned bettor is being able to know when to pull out of a bet. Repeat playing is a strategy that works for many people, but sometimes the results aren't there and a bettor needs to recognize this.
We will cover the two main types of betting methods that players use in order to manage their finances over the course of their betting careers. While it's down to the individual player, as to how they manage their funds. We would advise following a consistent betting structure, even if it doesn't follow our suggestions.
'Safe betting'
Betting conservatively is a smart idea for any player and one that legendary poker player Stu Ungar used to great success in the 80s'. His unique ability to read the game made him one of the greatest poker players of all time.
He won over $30 million, all of which he eventually lost. But, the point here is Ungar had an unrivalled ability to read the game and with that was able to bet with ´safe' bets to great effect throughout his career.
There's often a misconception among players that the biggest winners are the high-roller, big bet players. However, this really isn't the case.
The most successful players are those with a plan. A safe betting strategy is a great way to slowly build your funds and do so without taking a big along the way. A safe betting strategy could be betting a really low %BR, such a 1%.
'Longshot' betting
The term 'longshot' is used in many different situations to describe a far-fetched idea or something that people stand much chance of being successful.
In betting terms, if we take the underdog and favourite for example. The underdog would be the longshot. However, in a race, if there are 8 runners and the for three runner's odds, this would be longshot bet.
You'll sometimes hear longshots called 'outsiders'. Long shot betting isn't advised and players should avoid making regular longshot bets.
However, a healthy balance of conservative betting and players the odds with more ambitious bets is a smart betting strategy. Managing your bankroll with one of the aforementioned strategies will help to ensure these longshot bets don't empty the funds from your account.
Conclusion: Is bankroll management worth it?
Ultimately, every bettor should employ a bankroll management strategy. For those that are looking to scale their sports betting career and make a living out of it, they need to have a tactical approach and one that ensures the player doesn't go broke.
Anyone is capable of becoming a successful high-roller, but it takes time and patience to learn the industry and become a master of it. Financial management is paramount and starting off on the right foot is going to pay dividends in the long run.